Big Data & DNA
NIKI NATARAJAN
| 07.03.16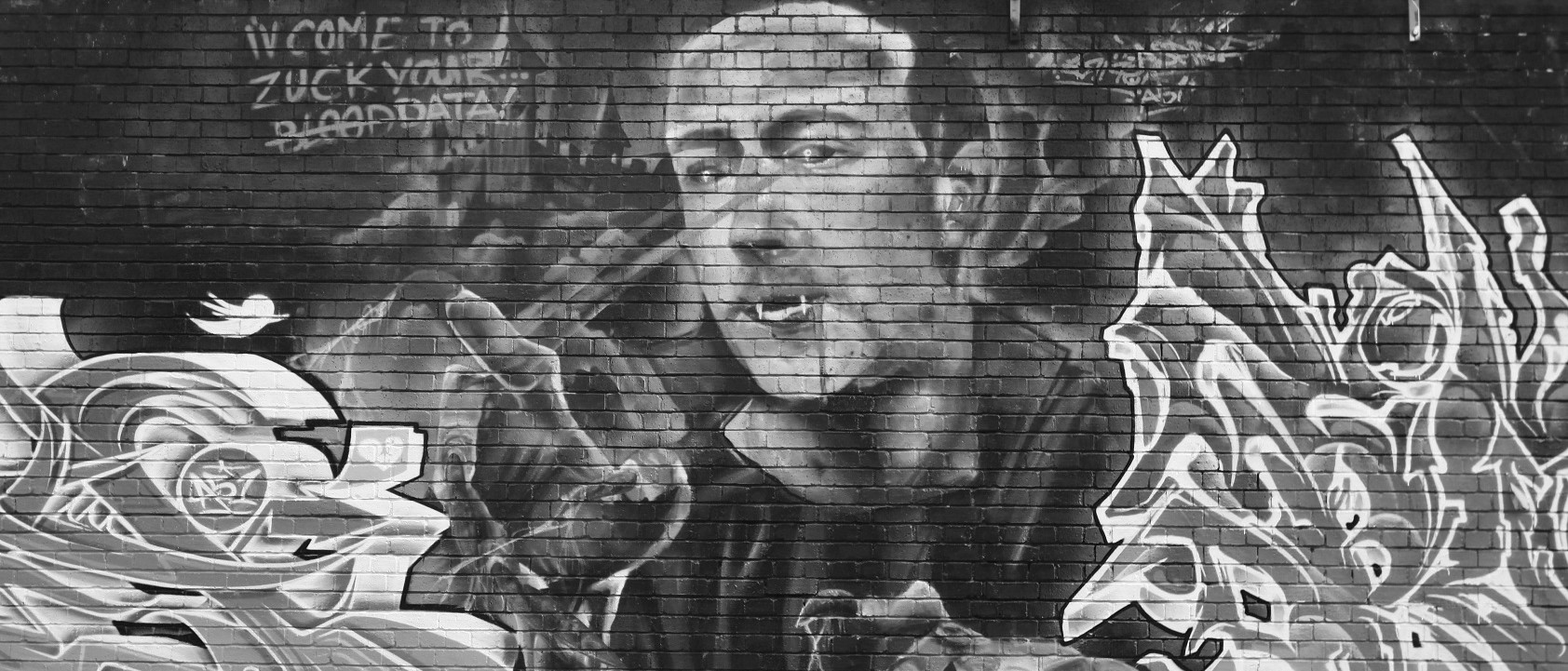 Is there a dark side to genetic databases?
"DNA is like a computer program but far, far more advanced than any software ever created." ― Bill Gates, The Road Ahead
The gene IRF4 for grey hair has been found recently. Soon, the pharmaceutical and cosmetic industries will be busy bottling ways to 'switch off' going grey.
With epigenetics and cheaper ways to check for faulty genes, DNA has the potential to be big business. By next year, the DNA sequencing market could hit $10 billion and that's before the profits of the consumer industries have been taken into account.
Not only that, but next generation genomics is one of 12 technologies that may drive economic transformations and disruptions in the coming years, according to McKinsey Global Institute's Disruptive technologies: Advances that will transform life, business, and the global economy. The applications of these 12 technologies could have a potential economic impact of between $14 trillion and $33 trillion a year in 2025.
"Next-generation genomics marries the science used for imaging nucleotide base pairs (the units that make up DNA) with rapidly advancing computational and analytic capabilities. As our understanding of the genomic makeup of humans increases so does the ability to manipulate genes and improve health diagnostics and treatments," the report stated.
While being able to switch off the grey hair gene might be an expensive vanity project, the Angelina Jolie effect of her BRCA1 breast cancer gene discovery not only raised awareness of genetic predispositions, but highlighted that there are ways to take control.
Watson, IBM's machine learning computer, is already on the case, sorting healthcare data from WellPoint, Memorial Sloan-Kettering Cancer Center, MD Anderson Cancer Center, and Cleveland Clinic.
IBM predicts that over the next five years, cognitive computing will help doctors unlock the big data of DNA to be able to pin point targeted cancer therapy for patients.
There are a number of big data groups,  such as Haplotype Reference Consortium, Exome Aggregation Consortium and Genetic Investigation of Anthropometric Traits Consortium, building massive DNA databases to fight diseases. The UK has even created the Human Genomics Strategy Group to evaluate the benefit of genomics in the National Health Service.
On the surface, getting a DNA test done seems like a harmless concept. It helps to clarify predispositions, assist with tracking ancestry and as a bonus the data gathered contributes to the advancement of science.
Until recently, however, the cost was prohibitive so few participated and the data bank was thin. But today, thanks to companies such as California-based 23andMe, founded by Anne Wojcicki and nearly 40 other firms, DNA tests can be done for as little as $99 dollars. Who wouldn't be curious at this price?
But cost and the emotional repercussions aside, there are darker sides to DNA testing. Even though in the US, the Genetic Information Nondiscrimination Act of 2008 was designed to prohibit the use of genetic information in health insurance and employment, it does not cover life insurance, disability insurance and long-term care insurance.
Perhaps more insidiously, like all data, DNA has a value that has yet to be exploited. When Google was first launched it was just a search engine but very quickly the data it collected became its real asset.
Few might naturally make the jump between Google's big data ambitions and DNA data if it were not for the fact that the founder and chief executive of 23andMe's personal genome service is the former wife of Sergei Brin, founder of Google. Added to that, Google is also one of the investors in the genome service (which has launched in the UK but is currently banned in the US).
"The long game here is not to make money selling kits, although the kits are essential to get the base level data….Once you have the data, [the company] does actually become the Google of personalized health care," said Patrick Chung, a 23andMe board member.
According to the Scientific American, "23andMe reserves the right to use your personal information—including your genome—to inform you about events and to try to sell you products and services. There is a much more lucrative market waiting in the wings, too. One could easily imagine how insurance companies and pharmaceutical firms might be interested in getting their hands on your genetic information, the better to sell you products (or deny them to you)."
Right now, genetic data is in the warm and fuzzy realm of medical research for cancer, Parkinson's and Alzheimer's, but who knows what might happen tomorrow if a company like 23andMe goes down Google's path to try to make $1,000 every two seconds. And let's not go down the rabbit hole of eugenics.
Photo: © Niki Natarajan 2020
Artist: Aspire
Article for information only. All content is created and published by CdR Capital SA. The views and opinions expressed in this article are those of the author(s). Information on this website is only directed at professional, institutional or qualified investors and is not suitable for retail investors. None of the material contained on this website is intended to constitute an offer to sell, or an invitation or solicitation of an offer to buy any product or service. Nothing in this website, or article, should be construed as investment, tax, legal or other advice.