Do Markets Care?
NIKI NATARAJAN
| 06.01.16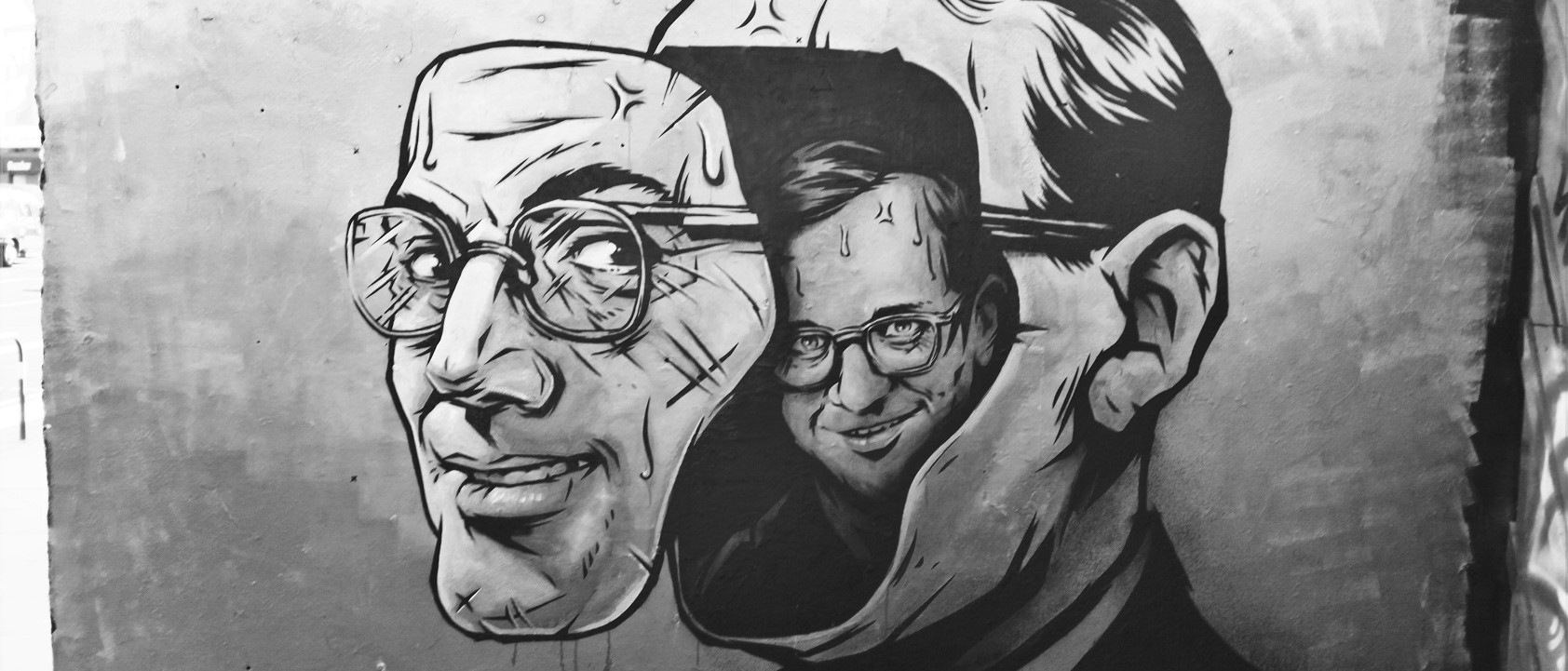 Animals Spirits & Google Trends
"Even apart from the instability due to speculation, there is the instability due to the characteristic of human nature that a large proportion of our positive activities depend on spontaneous optimism rather than mathematical expectations, whether moral or hedonistic or economic. Most, probably, of our decisions to do something positive, the full consequences of which will be drawn out over many days to come, can only be taken as the result of animal spirits—a spontaneous urge to action rather than inaction, and not as the outcome of a weighted average of quantitative benefits multiplied by quantitative probabilities."
John Maynard Keynes
Commonly depicted with two faces, Janus is the Roman God of beginnings, endings and transitions. One face is to look backwards towards the past and the other towards the future.
Mere mortals often make time for such reflection in January, the month that was once thought to be named after this god. In an age of data overload and 'trending topics' in social media it is often best, however, to contemplate what is NOT trending but soon will be.
Counter trends. One, now famous, example is Byron Wien's Predictions for Ten Surprises. Wien defines 'surprises' as an event that the average investor would only assign a one out of three chance of taking place but that he believes has a 50% likelihood of happening.
A year ago, one of Byron's surprises was that Brent Crude Oil would slip down into the $40s per barrel. It started 2015 at $57 per barrel and ended December at $37. For 2016, he suggests it could languish in the $30s. Among his other 2016 predictions, Wein sees a stark outlook for the Euro in the wake of the refugee crisis as one of his 10 surprises.
But what other trends are there? Looking back on 2015 through Google's See the Year in Search, and 2015 Year on Twitter is quite moving. Google posted the questions that the engine was asked together with the video footage to show the answers, while Twitter published the most powerful hashtags.
One observation is that real socio-economic events have a tough time gaining the collective attention of the social media sphere when compared to sports and entertainment news. China's economic woes had 12 million searches while the COP21 Climate Conference and the Volkswagen scandal had 13 million searches each.
Rugby World Cup and Cricket on the other hand fared better with 246 million and 323 million searches, respectively, and entertainment news is in a league of its own. Star Wars saw 155 million searches (beating the birth of Princess Charlotte that had 105 million searches), while Adele's comeback was a global phenomenon that had more than 439 million searches.
In the US-specific Google Trends, the primaries did almost as well as the unveiling of Caitlyn Jenner (338 million versus 366 million).  Horror seems the exception. The top story was the Paris attacks with more than 897 million searches.
Twitter, which is powered by hashtag-driven topics, can sometimes produce some bizarre trends and according to Telegraph Hill's analysis of Twitter's use of the word OMG, Zayn Malik leaving One Direction was the most discussed event in the UK in 2015. His departure was followed, not by news of the Conservatives' election win, but by news of a younger David Cameron's dead pig antics.
If you are surprised by these Twitter statistics, the chances are you are over the age of 44. According to Global Web Index, 82% of active Twitter users are under 44 (with 28% aged between 16 and 24 and 14 to 25 year olds use social media when they watch TV, according to Deloitte), while 12% fall into the 45-54 age bracket, and 6% of Twitter users are aged between 55 and 64.
The latter two age groups grew up when news was news (and almost sacred) and entertainment was just that, entertainment. Today, social media blurs the lines between entertainment, communication and news.
Anyone analysing trends especially when trying to position advertising and marketing campaigns needs to take into account who—in terms of gender, age or location—is actually engaged in each social media channel, if at all.
Does social media matter or is it just noise? The answer depends entirely on whom one asks and what the ultimate aim of the social media use actually is. These days with inundation of advertising and sponsored content on social media feeds, for communication, messaging apps are the 'in' thing.
In the world of retail sales, both online and in-store, brands matter and these can be built with social media. According to Global Web Index, 2016 will be the year when Twitter, Instagram and Facebook, who have all been experimenting with social commerce in 2015, are likely to step up their game to see if they can convert interest into purchases.
Because of this, distribution is likely to become even more important than content for those that want their brand to reach millions. Those with a large relevant and loyal following, whether on Instagram, Twitter or Facebook, will have the power to attract endorsements and other contracts of work such as publishing or even acting.
In a world where products can't yet be bought with one click from an online marketplace, one can argue that brand is only really important if you are heading toward the retail end of the spectrum.
For the rest, is there really any point to social media engagement? It turns out that there is and not in the most obvious way. Despite the failure of the 'sentiment-only' Derwent Capital Markets' Absolute Return fund after just one month of operation in 2012, other managers such as Point72, formerly SAC Capital Advisors, are seeking to capitalise on real time data sources such as Twitter.
Big data analytics is the new toy investment managers are exploring. Dataminr, one company that applies its advanced analytics to the entire Twitter 'fire hose' to detect events, has 75 financial clients. The pre-TV early warning system of the social media 'news' feeds can help to stop loses.
Also, according to Google Trends, the word 'sentiment analysis' has been gaining traction over the last five years, and mixing in sentiment to the price and volume data is giving quantitative managers an edge.
Keynes said that markets are driven by 'animal spirits'. And, as earnings multiples are largely a matter of collective confidence in the future, what do the current trending topics say about 2016?
Right at this moment (six days into the New Year), the 24 hour Google Trends is dominated by Vicky Pattison on Loose Women and Holly Oaks' Stephanie Davis on Big Brother. This time last year, however, neither the Swiss National Bank nor the Swiss Franc were Google search trends until the 15th when the news of the peg broke.
Even more disturbing perhaps is that Darth Vader is more searched on Google than Luke Skywalker and Princess Leila combined. Are dark days ahead?
Photo: © Niki Natarajan 2020
Artist: Sr. X
Article for information only. All content is created and published by CdR Capital SA. The views and opinions expressed in this article are those of the author(s). Information on this website is only directed at professional, institutional or qualified investors and is not suitable for retail investors. None of the material contained on this website is intended to constitute an offer to sell, or an invitation or solicitation of an offer to buy any product or service. Nothing in this website, or article, should be construed as investment, tax, legal or other advice.