Influence of Gen Z 
NIKI NATARAJAN
| 01.07.16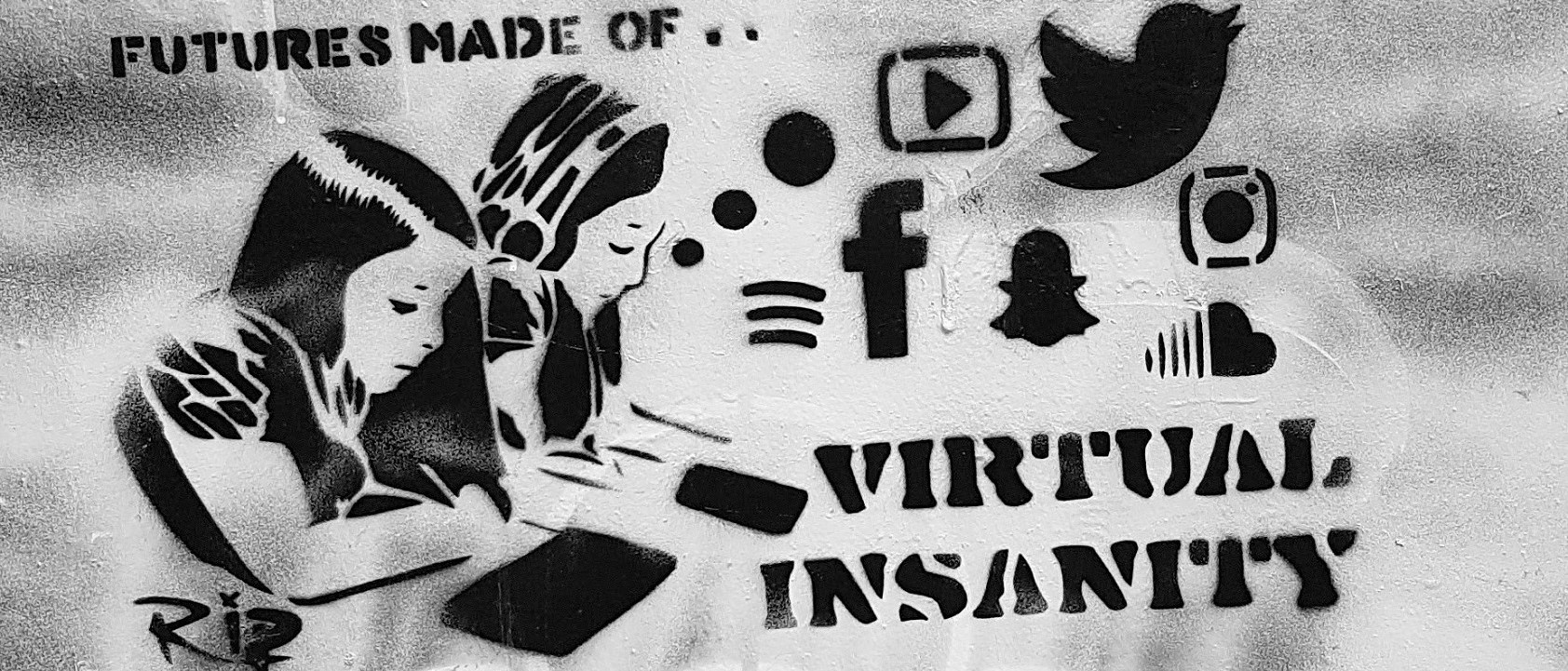 Centennials and the Power of Like
"Governments of the Industrial World, you weary giants of flesh and steel, I come from Cyberspace, the new home of Mind. On behalf of the future, I ask you of the past to leave us alone. You are not welcome among us. You have no sovereignty where we gather" ~ John Perry Barlow A Declaration of the Independence of Cyberspace
Welcome to a virtual world where chats disappear, anything you want to watch or listen to is free and 'truth' lives in a search engine. If it is that important, then there's an app. In this world, influence is power and the priority is making sure you don't miss out.
As a Gen X-er I can't help but wonder if Brexit would have happened had Generation Z been able to vote via an app? Why would a cloud-reared kid, one born in 1996 or thereafter, think Brexit was relevant to them? Their online world has no borders, gender is fluid and 'immigration' is a bright dot saying 'I'm awake', beckoning the next game.
This is not about politics. It is about diversity; the DNA of centennials. This mobile generation is global, it can't compute the old paradigm of Donald Trumps' world of (Mexican) walls, Boris Johnson's borders and Nigel Farage's boundaries.
To describe John Perry Barlow, a cattle rancher and songwriter for the Grateful Dead, as prescient is an understatement. His manifesto for the web published in 1996, the year that it is generally accepted as the start of Generation Z, describes precisely the future that this truly mobile cohort is creating for itself.
"The age at which you get your first smartphone is more important than the age at which you get your driver's licence," says Jason Dorsey author of a study called iGen Tech Disruption. According to the study, social media affects all areas of a teen's life from popularity and self-esteem all the way to happiness.
Not surprising as the brain function of a teenager is more emotional than rational at this stage in life. For this reason, adults can debate endlessly about the age at which their kids are given their first phone (currently averaging 13 and trending downwards) but discussion is pointless.
Watching Generation Z multi-task effortlessly across multiple screens: chatting on Snapchat, liking on Instagram (only if others do) and learning on YouTube (if it is a snippet of eight seconds or less), anyone older than 30 could be forgiven for thinking Roger Price's The Tomorrow People have arrived.
Gen Z is growing up at warp speed. Old ways become obsolete in just a few swipes. As traditional journalism flounders, BuzzFeed's lists and funny/bizarre videos may look like entertainment but in reality, CEO Jonah Peretti is experimenting with 'snackable' content adapted to suit the nuances of the different social networks.
Peretti has understood the addictive power of "like". A recent study, The Power of the 'Like' in Adolescence, suggests that the same brain circuits that are activated by eating chocolate and winning money are turned on when teenagers see large numbers of 'likes' on their own content.
To sell anything to Gen Z, first you have to find a way into their world. But word of warning, as fast you figure out where they hang out and they are onto the next platform. Their world (and brand loyalty) is ephemeral.
Social media is the way centennials communicate and live their life. The fear of embarrassing content being used in the future led to the rise of anonymous social media. Temporary posts and anonymity on Whisper, Secret and Yik Yak have allowed centennials to evolve. Their virtual social scene even has its own language where the emoji has replaced punctuation and acronyms are words.
For now, Snapchat is the platform du jour. According to the semi-annual Taking Stock With Teens study conducted by Piper Jaffrey, Snapchat has evolved beyond a disappearing message medium to a fully-fledged private connection communication platform.
But how long will that last? In the spring of 2015 Instagram had 32% of the teen market, but by spring 2016, Snapchat had surpassed Instagram (and Twitter) as the social media platform of choice, with 28% of the votes. Instagram fell to 27%.
But why do likes matter so much? Simple. Social influence is the online currency and influential teenagers, such as Time's 30 most Influential Teens of 2015, can make money. With centennials 85% more likely to visit YouTube than any other social site according to Deep Focus' 2015 Cassandra Report: Gen Z, YouTube gamers such as KSI and PewDiePie hold more power than traditional celebrities.
Unlike their millennial counterparts, however, centennials prefer to engage with (and be influenced by) 'real' people that they can relate to: 67% of centennials prefer to see real people, rather than celebrities, in advertising (compared to 37% of millennials).
"[Gen Z] basically ignore messages from brands, unless those brands have earned admittance to their infinite touch points. It is simply in their DNA to listen to their trusted network, rather than controlled messages from brands," says Stefan Pollack, author of Disrupted, From Gen Y to iGen: Communicating with the Next Generation.
Growing up grafted to a smartphone in a recessionary world has created a generation that has different values, behaviours and beliefs. Always online, Gen Z lives in a self-regulated domain of free. They don't do appointment TV such Blue Peter or Sesame Street but absorb content on demand by streaming music, TV, sport and music.
Only 21% of Gen Z pays for music streaming, while 56% listen to advert-riddled free services such as Spotify and Pandora.
They don't do deep, but know a little about a lot. Knowledge is instantly searchable, Wikipedia is their Encyclopaedia Britannica and the Oxford English Dictionary is a free download.
Their cultural references are alien to us. Gen Z is defined by the fact it does not remember the destruction of the Twin Towers (or life before social media for that matter). Maggie Thatcher and Bill Clinton are historical figures and Nirvana t-shirts are considered vintage. They may live in the now but they are orientated towards the future.
As a generation, however, they are pragmatic and surprisingly cautious. According to TD Ameritrade, 34% of Gen Z they surveyed is concerned about jobs and unemployment, while 46% are worried about having a large student loan balance when they finish studying.
Centennials prefer to save rather than spend but retailers cannot afford to ignore them. They already influence family decisions such as household spending and holidays and with an average weekly allowance of $16.90, these teens have $44 billion a year of disposable income in the US alone, says Sparks & Honey.
Hours with iPads at an early age means they are adept at finding solutions (and bargains). They will switch brands in pursuit of quality in an instant and, as a child of Amazon, they have grown up to expect online ordering, free delivery and discounts, according Redefining Loyalty for Retail.
Marcie Merriman, author of Ernst & Young's report Rise of Gen Z: New Challenge for Retailers says that the key factor that differentiates centennials and millennials, other than their age, is self-awareness versus self-centredness. They are realists rather than idealists, self-reliant as opposed to dependent and persistent not entitled.
There are currently more than 23 million centennials in the US. Within the next five years, they will become the fastest-growing generation in both the workplace and the marketplace with roughly $3 trillion in purchasing power, according to Dorsey, who is also chief strategy officer at The Center for Generational Kinetics.
Their future employment will be defined by the skills that they have honed over a decade (or the influence they have on their peers). Universities and tech companies are already collaborating. Energy-drink filled hackathons designed to harness the creative breakthroughs that come from rapid prototyping and instant iterations of 'failures'.
It looks like gaming and hacking will be perfectly acceptable ways to earn money if PewDie Pie is anything to go by. His YouTube influence with 40 million subscribers, earnt him $12 million in 2015, according to RollingStone. Naturally innovative does not mean that all centennials want to be entrepreneurs. If you do hire them, be warned they have a social conscience and don't do hierarchy.
By the time the first centennials hit 25 in 2021 the world will be a very different place, defined by a generation that has been online and touching glass screens for more than a decade. Gen Z might not be able to name the countries, or even the time zones of fellow gamers, but they recognise accents and voices. Just not borders.
It is this that puts them directly at odds with the world of Farage, Johnson and Trump. In fact, it puts them at odds with anyone who builds walls (virtual or real). This generation is not just redefining the future, they are the future.  And they seem a better bet than the immediate present.
Photo: © Niki Natarajan 2017
Artist: RIP Artist
Article for information only. All content is created and published by CdR Capital SA. The views and opinions expressed in this article are those of the author(s). Information on this website is only directed at professional, institutional or qualified investors and is not suitable for retail investors. None of the material contained on this website is intended to constitute an offer to sell, or an invitation or solicitation of an offer to buy any product or service. Nothing in this website, or article, should be construed as investment, tax, legal or other advice.