Overtourism
NIKI NATARAJAN
| 04.09.18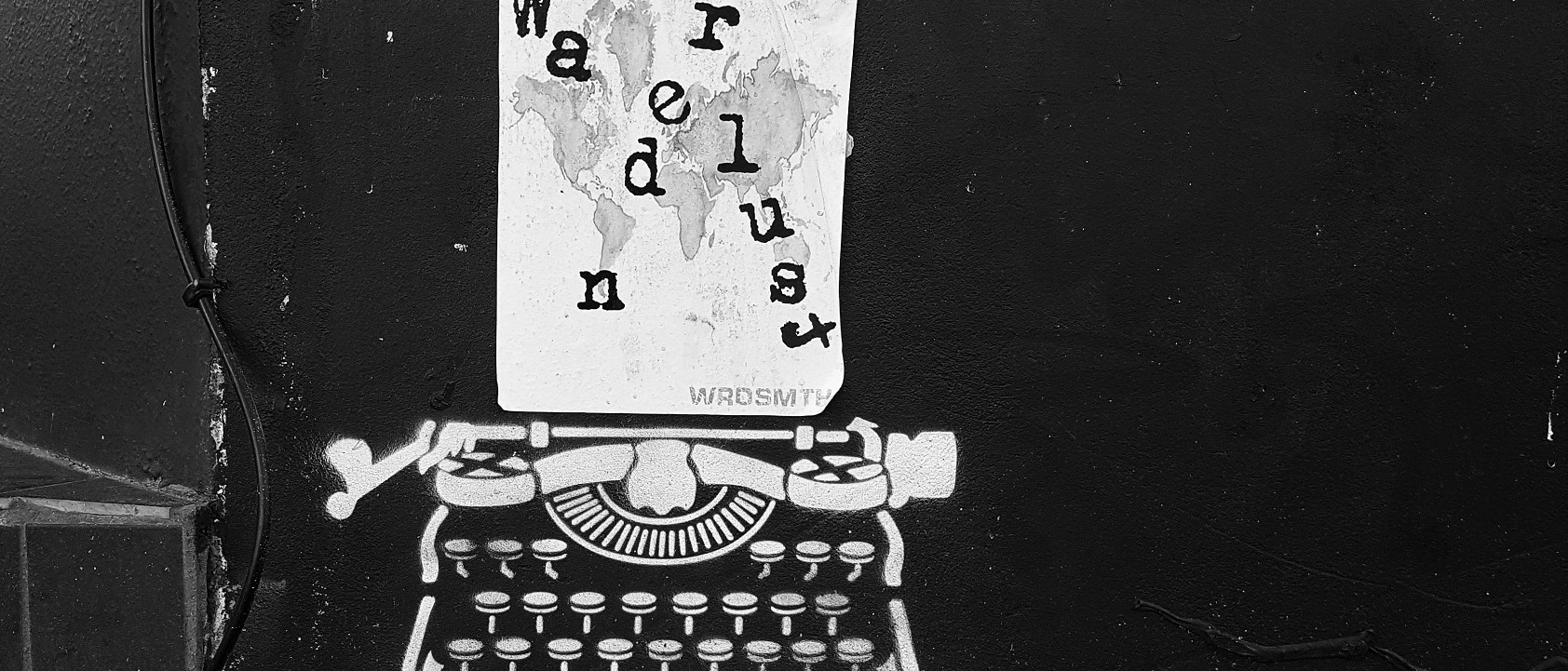 Impact of Insta Travel
"Travel is fatal to prejudice, bigotry, and narrow-mindedness, and many of our people need it sorely on these accounts" ― Mark Twain
Snap, crop, filter, geo-tag, share. Repeat. At more than 300 million Instagram posts, #travel is today's postcard. It is hardly surprising therefore that millennials—the digital natives who prioritise experiences over material possessions—pick their travel destination according to 'Instagram-ability'.
In fact, 40% of those under 33s¹, a generation that trusts peer-to-peer recommendations² more than brand or celebrity endorsements, select trips this way.
But beyond the Clarendon filter, there is a darker side to those roads no longer less travelled to Insta-worthy places like Machu Picchu and the Easter Islands. Or the growing cruise ship industry that sails through Venice. These UNESCO Heritage sites, cities such as Amsterdam, and the coastal towns of Santorini and Barcelona are becoming 'Disneyfied' to the detriment of the locals and the environment.
Local authorities are acting to protect their 'income'. Visits to the Inca citadel are now done in shifts; while the photogenic blue and white Cycladic island has a daily limit of 8,000 cruise ship tourists. Even a reluctant Venice has agreed finally not to let the giant liners sail past its historic centre. Day-trippers often spend less money, which is one reason Venice is now also considering a charge for them.
As the Westeros capital of King's Landing in Game of Thrones  (and location for Star Wars' The Last Jedi), Croatia's medieval town of Dubrovnik faces a double whammy; film fans and the cruise ship crowd. But not all exotic Hollywood locations have suffered the same fate.
Tolkein-mania for the Lord of the Rings saga not only put New Zealand on the map³, but the increased tourism boosted the economy at a time when milk, its biggest export, was facing a price slump. The question remains, will the numbers dwindle now the trilogy is over?
Social media-driven marketing campaigns, however, can be a double-edged sword as Wanaka in New Zealand found to its cost. The small alpine town hosted Instagram influencers to drive tourism (and succeeded with a 14% increase) but a side effect was that the iconic tree was put in jeopardy with the excessive foot fall.
Whether it is for business, family holidays, later life leisure or gap-year travel, in the current climate where there are few growth industries, travel is not only already big business, but one of the most vibrant economic sectors.
That said, echoing the growth in the middle classes, 77.5% of $4.2 trillion in travel-spend was for leisure in 2017, according to the World Travel & Tourism Council (WTTC) report Global Economic Impact & Issues 2018.
Over the next 10 years, tourism and travel is expected to grow at a rate of 3.8% per annum. By 2030, the UN  World Tourism Organization (UNWTO) forecasts that international tourist arrivals will reach 1.8 billion, up from 25 million in 1950. In 2017, there were 1.3 billion international tourist arrivals with half of them, 671 million, from Europe.
And according to the Mastercard Destination Cities Index of the 132 top destination cities, Bangkok came top in 2016, with 21.47 million overnight visitors, followed by London (the Airbnb capital of the world) with 19.88 million and Paris with 18 million. The city with the greatest growth rate since 2009 is Osaka.
More than four billion travellers flew in 2017, an increase of 7.1% over 2016 and a number that is expected to reach 7.8 billion by 2036. March 2018 saw the busiest day of air travel since 2007 with the of equivalent to 140 planes taking off every minute somewhere around the globe, according to FlightRadar24.
Only considering the direct contribution, the tourism industry made up 3.2% of global GDP ($2.6 trillion) and 119 million jobs, equivalent to 3.8% of total employment in 2017. One in five of all net new jobs created globally over the last seven years have been in travel and tourism. By 2028, this sector is expected to support more than 400 million jobs globally, according to WTTC's Global Economic Impact & Issues 2018 report.
New destinations, such as Qatar, are investing heavily in tourism. This Arab country, which is preparing to host the 2022 FIFA World Cup, is predicted to have 8.7% of real growth in its travel and tourism contribution and direct employment of 6.9% over the next decade.
In 2017, the US was the world's top tourism earner, earning $211 billion, and the second biggest spender ($135 billion) after China's $258 billion, according to the UNWTO. In 2017, the US invested $176.3 billion in travel and tourism making it the biggest investor in the growth of this sector.
Whether or not this is enough to reverse the post travel ban 'Trump Slump' that has cost $4.6 billion in travel spending and 40,000 jobs is still in question. According to the US Travel Association, international arrivals to the US declined by 2.1% in 2016.
To reverse the trend, 10 business associations, including the US Chamber of Commerce and the National Restaurant Association, have created a travel industry focus group called the Visit US Coalition. Although America's current economic war with Turkey is unlikely to help either country's tourist numbers.
At a time when most countries are seeing a rise in inbound tourism, Turkey and the US have been seeing a decline. Slumps in tourism can be reversed as proven by Egypt, which suffered in the aftermath of the Russian charter jet crash. In 2017, Egypt had the greatest real growth of 72.9%.
With the continued growth in the coming decades, one key area of concern is 'overtourism'; a relatively new phenomenon that the World Travel & Tourism Council is keen to manage.
Islands, such as the Maldives where tourism is 39.6% of GDP, often rely on visitors to support their economy. For this reason, the Galapagos now needs to look at tourist inflows as more and more sleep on the islands rather than ships as has been the case in the past.
The Seychelles, where tourism was 26.4% of GDP in 2017, has taken a novel approach to supporting its fragile ecosystem. This nature reserve island in the Indian ocean is spending the 'rich tourist' income on restoring the ecology and the ministry of tourism is promoting a 'one island, one hotel' policy.
So, who's to blame for this overtourism trend?
Boston Consulting Group found that 70% of the 'wanderlust' generation wants to visit every continent, compared to 48% of non-millennials. In fact, Airbnb's growth since it launched a decade ago has been driven by popularity among millennial travellers. This generation, who along with their centennial counterparts, will account for 75% of all consumers and travellers by 2025.
Airbnb (and HomeAway) were fined for offering unlicensed accommodation by Barcelona's city council as part of its attempt—along with plans to cap the construction of new hotels—to stop the swarm of 23 million day trippers. Despite this, however, technology-driven platforms are unlikely to go away, as Airbnb's ongoing war with Expedia and Booking.com, who now offer home-listings, proves.
But it is not just the experience-hungry millennial or the increasing cadre of middle class retirees on their 'bucket list' tour of the world that are at the root of overtourism. The emergence of Chinese tourist beyond its domestic boundaries is what will impact tourism in the next decade.
In 2000, 10.5 million Chinese tourists went abroad, by the end of 2017 the number had increased by 1,380% to 145 million. Outbound Chinese tourism could reach 400 million by 2030, according to the China Outbound Tourism Research Institute.
This will account for a quarter of global tourism as China will have 64 million new travelling households by 2027. In 2016 alone, Chinese tourists spent $261 billion. Catering to the future Chinese tourist has become the focus of many tourist boards.
Developments in artificial intelligence4, biometrics and virtual reality will revolutionise tourism, which is why Tourism and the Digital Transformation is the theme of this year's World Tourism Day. AI-driven customer service chat bots, like the ones at KLM and at a Marriott Hotel, or Travelmate Robotic's smart suitcase that follows the owner around, could soon be common place.
As new destinations, such as the land-locked country of Bolivia, open up—it aims to attract 7.1 million visitors by 20205—they could learn a thing or two from the Kingdom of Bhutan, which has adopted a low volume, high quality approach, charging tourists $250 per day to visit.
Tourism is more than just booking the next Instagram-able trip. It is a $2.6 trillion industry, whose long-term contribution to GDP and employment is dependent on the development of sustainable tourism practises and one that can help achieve the UN's Sustainable Development Goals by 2030.
And for anyone looking for that really alternative selfie, space travel is about to be a real option.
Photo: © Niki Natarajan 2017
Artist: WRDSMTH
¹ Here's How Much Instagram Likes Influence Millennials' Choice Of Travel Destinations (24.1.2018), Forbes
² Millennials Hate Ads But 58% Of Them Wouldn't Mind If It's From Their Favorite Digital Stars, (21.1.2018), Forbes
³ New Zealand looks beyond last Hobbit (2.1.2015), Financial Times
4 Top 6 Digital Transformation Trends in Hospitality and Tourism (2.1.2018), Forbes
5 Bolivia's tourism sector wants to go upmarket (26.10.2015), Financial Times
Article for information only. All content is created and published by CdR Capital SA. The views and opinions expressed in this article are those of the author(s). Information on this website is only directed at professional, institutional or qualified investors and is not suitable for retail investors. None of the material contained on this website is intended to constitute an offer to sell, or an invitation or solicitation of an offer to buy any product or service. Nothing in this website, or article, should be construed as investment, tax, legal or other advice.