Peer to Peer Economy
NIKI NATARAJAN
| 04.11.15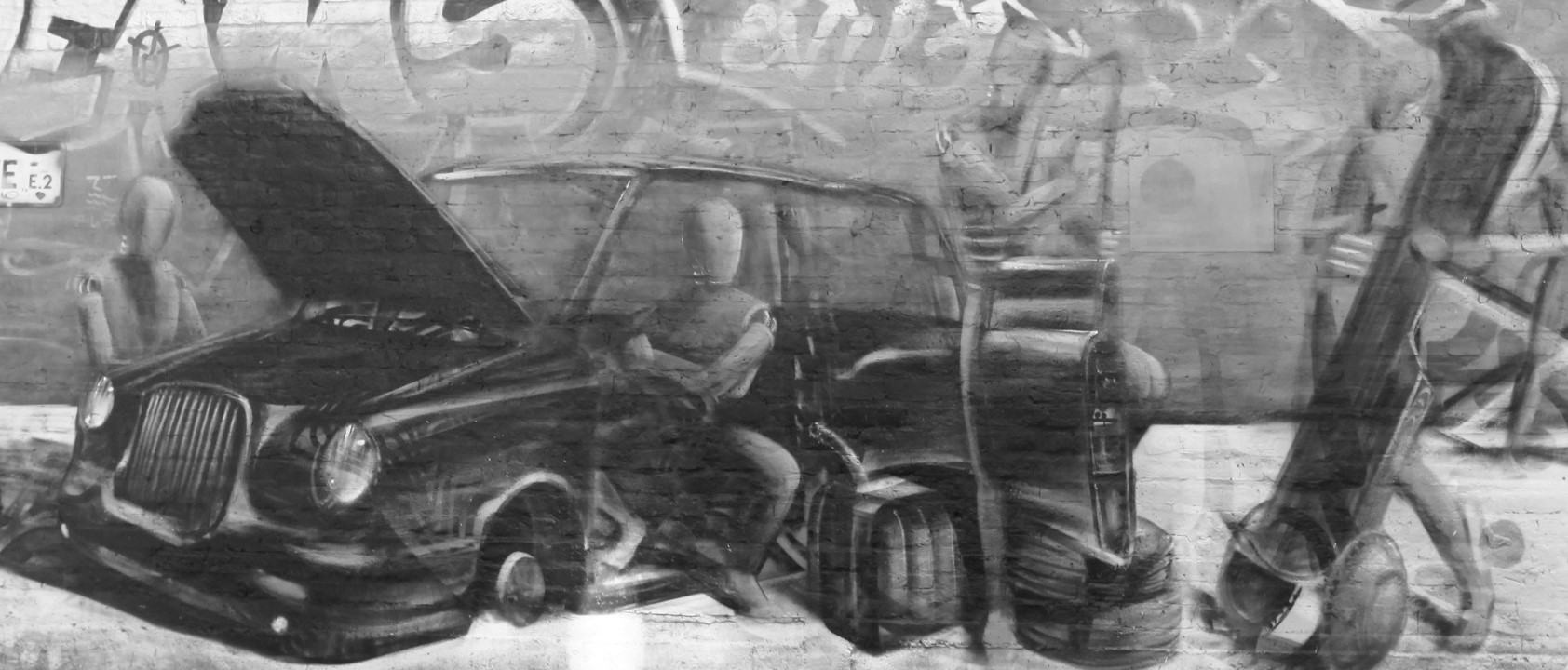 Is sharing always good?
"This on demand, or so-called 'gig economy', is creating exciting economies and unleashing innovation. But it is also raising hard questions about workplace protections and what a good job will look like in the future" ― Hillary Clinton
I might be the only person on the planet who has never made use of Uber. I live in a large city, yet own a car. Maybe I am a late adopter? But when I read that what I had thought was just a glorified mini cab company was valued at more than $50 billion, I had to take a closer look.
I discovered that Uber Technologies Inc. is obviously not a just taxi service— although, helpfully its CEO has the same first name (Travis) as Robert De Niro's character in Taxi Driver. 
At $51 billion, owning no cars and employing no drivers, Uber's valuation has reached the high-water mark set by Facebook in 2011, generating $2 billion in revenue from more than 300 cities in 50 or so countries in the previous 12 months.
So how did the valuation of this 'unicorn' turn into something bigger and uglier? More importantly, will they be able to generate the $35.7 billion in gross revenue that BodeTree estimates is required to justify their valuation?
Uber's valuation seems stratospheric when compared to other peer-to-peer companies, but Uber is a bet on disrupting a number of industries including car rental, logistics and automobile. Compared to the collective capitalisation of these industries, it starts to make sense.
This San Francisco-based company is also an emerging market growth play with plans to expand into China by teaming up locally to create UberChina, a rival to Didi Kuaidi, backed by Tenant and Alibaba, and India, where a ban on Uber has been lifted.
Since capitalism is largely Darwinian, the capitalisation of Uber will inevitably mean that one industry at least will have to fail for Uber to succeed. With existing car companies, such as BMW investing in processes to adapt to the peer to peer world; General Motors testing a car sharing app in New York; and car rental giants such as Avis-Budget competing in the ridesharing space with Zipcar, will Uber's relative new-kid on the block enthusiasm and technology knowhow be enough to see it becoming the new face of transportation? The valuation seems to suggest so.
Arun Sundararajan, professor at New York University's Stern School of Business believes that Uber's value is based on it becoming a 'meaningful substitute for people owning cars." Uber, like Air BnB, is simply taking advantage of an underused asset, whose excess capacity can be used to everyone's advantage to fit into the life style, budgets and habits of the smart-phone driven millennials, which according to PewResearch Center, are more than 80% of those owning smart phones.
Uber may be grappling with regulations and resistance in various cities, but it has still set the bar on transparent pricing and its brand is built on the app-driven ease of summoning and paying for a ride whenever it is required.
Whether or not any or all of these businesses will succeed in the future will depend on a number of things, including how they tackle some of the legal, regulatory and political headwinds they face. Of all of the 'middlemen' cut out by the peer-to-peer model, government (in its role as arbiter of what is in the consumer's best interest) is the most implacable foe.
An article in the Harvard Business Review suggests collaboration with local and city governments is a good place to start, while Molly Cohen and Stern's Sundararajan believe that self-regulation of this 'new' economy is key.
The peer to peer economy is both profoundly socialist "we share", whilst refuting one of the core tenets of socialism "we bargain collectively to maintain job and wage levels".
One cannot look at this 'for profit' wave of collaborative consumption industries without looking at the labour forces that service then. I may not have ever used Uber, but as a freelancer, I am a newly-minted member of the 'gig economy'. And many are suggesting that this way of working is the future of employment, spelling the end of lifetime careers (and the benefits that go with them). Others, however, suggest it is a storm in a teacup.
In a recent report called Connecting Talent with Opportunity in the Digital Age, the McKinsey Global Institute estimates that platforms that offer talent, skills or services, such as Monster.com or Uber, could add 2% to gross domestic product by 2025.
But the key point about the 'gig economy' is that risk is transferred from the digital platform to the freelancers that 'bid' for the work, making the operatives 'cheaper' to the 'employer', who are thereby able to offer their services far cheaper than any rivals with full time staff, whatever the industry.
The Sword of Damocles hanging over the 'gig economy' is regulation and oversight. It is a subject of heated political debate. Hillary Clinton's quote raises questions about the dark side of this new economy and what it will mean for work and the workers.
Stern's Sundararajan, whose book on crowd-based capitalism is out next year, asks whether or not this explosion of small scale entrepreneurship is a new working model that offers greater freedom; an economy like that described by Adam Smith in An Inquiry Into the Nature and Causes of the Wealth of Nations; or it will be Sam Wilkins' 'one percenters' who will rake in all the money at the expense of the workers?
Robin Chase, co-founder of Zipcar and author of Peers Inc: How People and Platforms are Inventing the Collaborative Economy and Reinventing Capitalism, suggests that the 'gig economy' is, simply, a new way of life and that local governments will need to tie benefits to people and not jobs to ensure that the labour force is protected.
The first age of the Internet made knowledge more freely available (think Wikipedia) and the next age was about social networks that connected people with common interests and goals. Today, the Internet has unleashed a very powerful force: an unconstrained (and difficult to regulate or tax) new form of democracy.
Photo: © Niki Natarajan 2019
Artist: Maikel Walkman
Article for information only. All content is created and published by CdR Capital SA. The views and opinions expressed in this article are those of the author(s). Information on this website is only directed at professional, institutional or qualified investors and is not suitable for retail investors. None of the material contained on this website is intended to constitute an offer to sell, or an invitation or solicitation of an offer to buy any product or service. Nothing in this website, or article, should be construed as investment, tax, legal or other advice.