Reality Games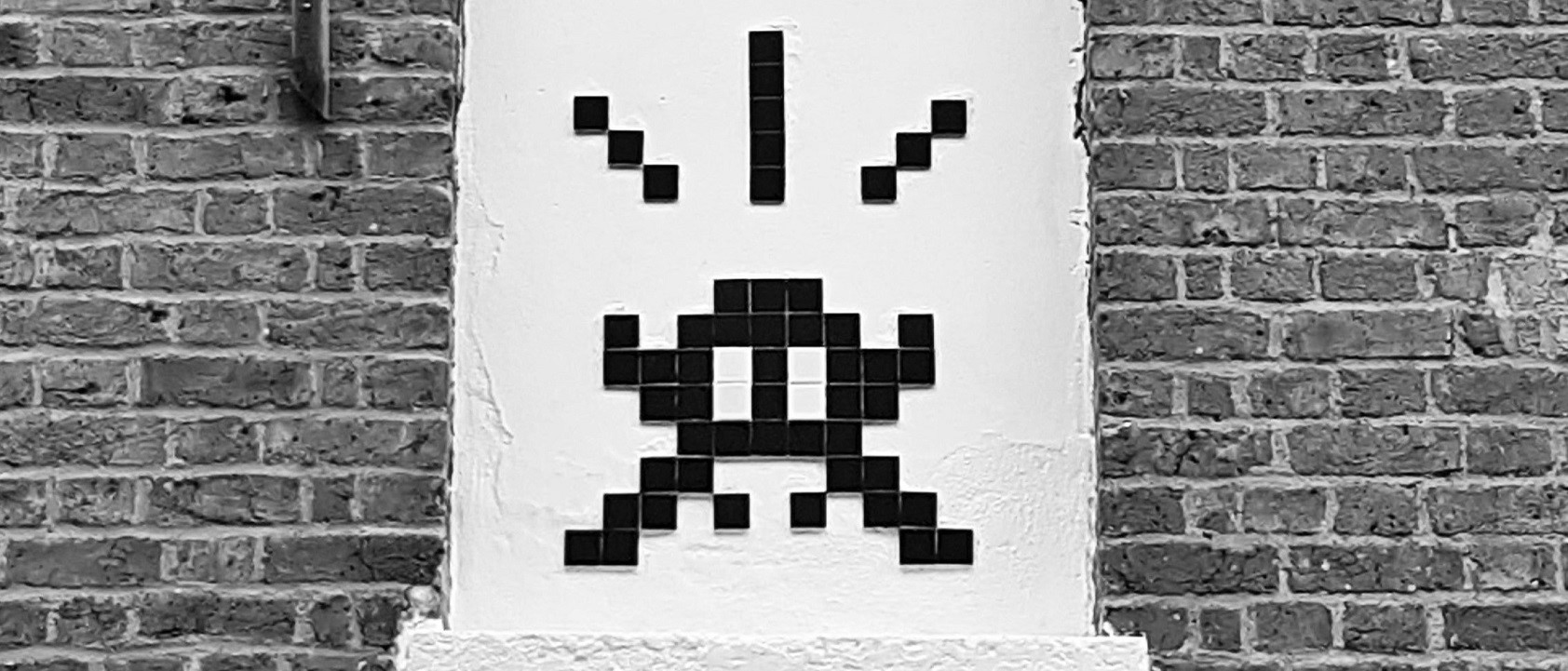 Cloud Invaders
"I kept dreaming of a world I thought I'd never see, and then...one day...I got in" – Kevin Flynn, Tron Legacy
When Kevin Flynn entered the ENCOM mainframe in the 1982 science fiction adventure Tron, inspired by Pong and originally written by Steven Lisberger in 1976, virtual reality became a reality. From Pac-Man and Space Invaders in the dimly lit arcades of the 1980s to 2019's best seller Call of Duty: Modern Warfare, this face of popular culture now entertains some 30% of the world's population.
Last year, these 2.5 billion gamers were predicted to spend $152.1 billion, greater than the revenues of $103 billion for the global film production and distribution industry in 2019. Once the domain of anti-social teen night-owls, the disruption of gaming (and the gamification of business and learning at schools) could see the industry growing to $300 billion per annum by 2025 as it transitions from a product to a service.
But how will the battle for the cloud play out for video games? Like the internet that through mobile gaming is taking bites out of the console-based industry—mobile gaming was the largest segment of the 2019 gaming market even if consoles was the fastest-growing—the cloud is about to disrupt video gaming in the same way Netflix changed how we consume TV/films.
And right now, Netflix' CEO Reed Hastings is more worried about Fortnite than HBO¹. But are its 'choose your own adventure' films such as Black Mirror: Bandersnatch and interactive stories such as The Walking Dead, Game of Thrones, Minecraft and Stranger Things created with its partnership with Telltale, a stepping stone to cloud gaming? Not for now, according to Hastings' speech at the recent New York Times DealBook Conference.
But as gaming, TV/films and social media interactions start to merge, the battle for dollars is the war for attention. With film adaptations of Tomb Raider and Assassin's Creed earning $245 million and $240 million in box office revenues respectively, it was Pokémon's Detective Pikachu that ousted Warcraft to become the highest grossing video game movie with $436 million in worldwide ticket sales.
Furthermore, last year Disney launched its own video streaming service Disney+, which with 10 million sign ups in the first day aims to rival the likes of Netflix, Hulu and HBO. This year, Facebook is planning to launch Horizon, a virtual reality universe where users can build their own environments and games as well as play and socialise with friends.
Gamers typically spend more than seven hours a week playing their favourite games, a number that is likely to increase as cloud platforms become more sophisticated, so it's no wonder that Google, Microsoft and Apple are looking at ways to capitalise on the cloud gaming market with their own streaming services: Google Stadia, xCloud and Apple Arcade.
No more discs, downloads, consoles or gaming PCs. While selling games to play on consoles is still profitable—valued at $26.8 billion in 2018 and expected to grow to $31.5 billion by 2022—the free-to-play online video games such as Fortnite and Apex Legends are raking in the dollars with in-game purchases.
Fortnite, for example, is a cross-platform game available on PlayStation 4, Nintendo Switch, Xbox One game consoles as well as both PC and Mac computers and iOS and Android smartphones that had $2.4 billion in revenue in 2018. And it is the 'in-game items' trend that it offers that the subscription service businesses of Google, Microsoft and Apple all have their eyes on.
Cloud behemoth Amazon is believed to be entering the cloud gaming space this year with a service that if it were to integrate with its Twitch service, could be vying for Google's Stadia/YouTube integration for the next chapter of gaming, eSports.
The global electronic sports market—defined as sport competition using video games— generated more than $1 billion in 2019 from an audience of almost 454 million viewers. With an audience the majority of which are under 35, the eSport market is estimated to reach $1.8 billion in 2022, according to gaming and eSport consultancy Newzoo.
While Fortnite, created by Tim Sweeney's Epic Games, is still one of the most popular games, it was League of Legends that beat it as the most watched game of 2019 with more than 990 million hours of viewing.  The 2019 World Championship finals held in Paris between Europe's G2 Esports and China's FunPlus Phoenix was the most-watched League of Legends match in the game's 10-year history: 21.8 million average minute audience—the average number of individuals viewing a TV channel, which is calculated per minute during a specified period of time over the programme duration—and 44 million concurrent viewers.
It is the actively engaged online community that grew around Fortnite via the online streaming websites of Twitch and YouTube, however, which highlights how technology and entertainment are interacting. For example, a year ago, DJ Marshmello held a live concert inside Fortnite 'attended' virtually by 10.7 million people. It is viewer numbers like these, on top of the projected revenues mentioned earlier, which makes gaming an investment universe greater than just the game.
While Rockstar Games' Grand Theft Auto V may be one of the most financially successful media products, investing in gaming is not only about individual gaming stocks or the studios that create the games. Today's investors are looking at the platforms on which games are played, as well as eSport streaming and broadcasting services, channels and technology needed for interactive competitive gaming.
In terms of geography, the US has just overtaken China as the dominant video game consumer market, but game design talent is global. In addition to the 684 game developers/publishers in the US there are 541 in Europe and of that total, 178 are in the UK. According to Ukie, the association for UK interactive entertainment, there are 2,261 active games companies in the UK as of June 2018.
Video gaming is now all about in-game sales, software for all devices and, from a game once played solo, it is now an interactive group activity and spectator sport. Today's teen is almost more likely to prefer to go to an eSport tournament such as the Counterstrike: Global Offensive Major Championships, than a regular sports match. CS:GO is sponsored by the game's developer Valve, which also hosts The International 9, where teams are currently preparing to fight for a slice of a $33 million prize pool.
Blurring the lines between eSports and video gaming are eSport 'athletes', professional gamers that have direct contacts with fans via YouTube and Twitch and play in squads such as Team Liquid, one of the most successful eSport stories that has earned more than $34 million from 1,653 tournaments.
Professional gamers such as 28-year old Richard Tyler Blevins, aka Ninja, who can make $500,000 a month playing Fortnite (where he is now a character) are treated like real sports stars moving from team to team to draw advertisers and sponsors. Last year, Ninja, who earnt $1 million for playing Electronic Arts' new game Apex Legends for a day, left Amazon's Twitch for Microsoft's Mixer platform for undisclosed millions.
In today's environment, its hard to say who will be more thrilled with a video games playing career that could earn more money than a professional footballer, particularly if competitive gaming is to be included in the 2024 Olympics, but the future of gaming is about getting attention and not content.
Photo: © Niki Natarajan 2018
Artist: Invader
¹ Big Tech competes to be the Netflix of gaming, Financial Times (22.3.2019)
Article for information only. All content is created and published by CdR Capital SA. The views and opinions expressed in this article are those of the author(s). Information on this website is only directed at professional, institutional or qualified investors and is not suitable for retail investors. None of the material contained on this website is intended to constitute an offer to sell, or an invitation or solicitation of an offer to buy any product or service. Nothing in this website, or article, should be construed as investment, tax, legal or other advice.