Spirit of Sport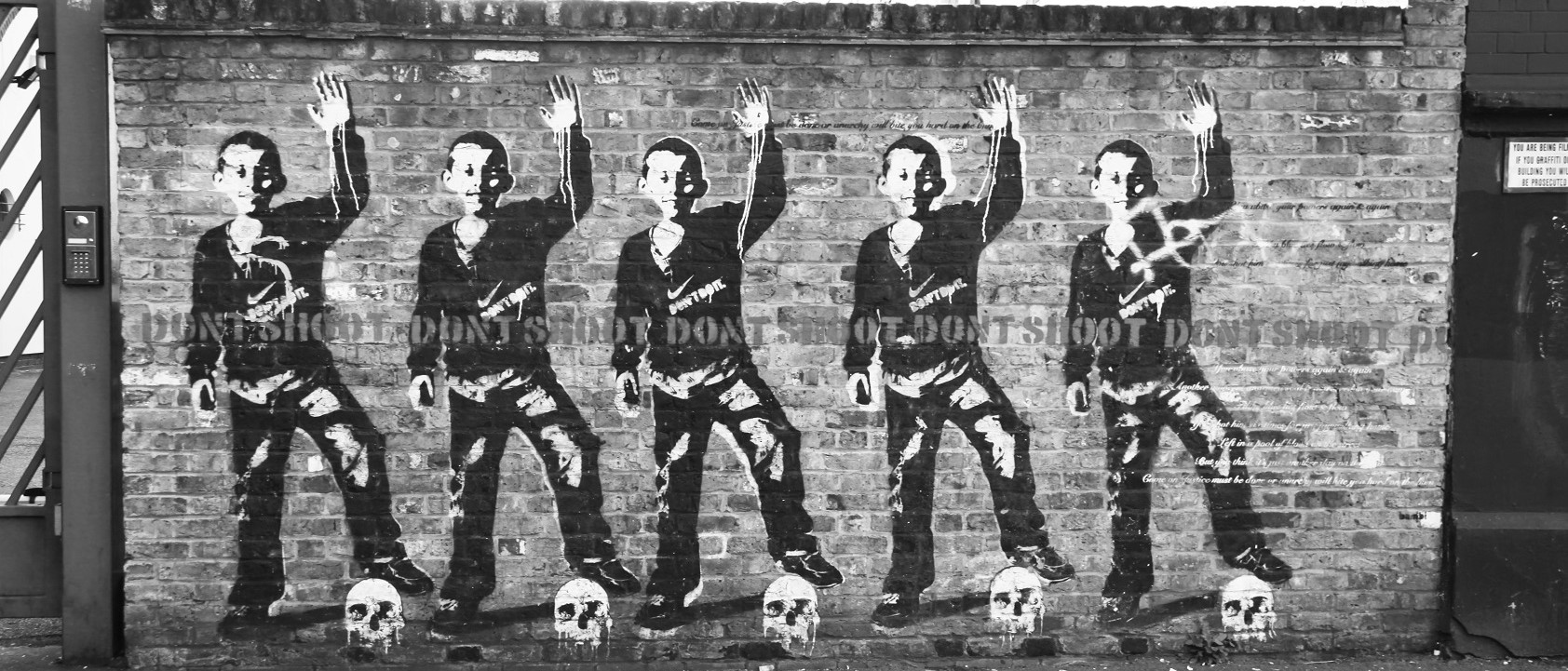 Competing for Dollars?
"Some people think football is a matter of life and death…I can assure them it is much more serious than that" – Bill Shankly
Horse racing, boxing, wrestling, running, jumping and discus were all part of the Olympic Games first held in Greece 776 BC to honour the father of all gods, Zeus, but 'The Beautiful Game', as Pelé liked to call it, is said to date back to China in the third century BC.
Today, sport is a global multi-billion-dollar business—predicted to grow to $614 billion by 2022—but as countries like Greece go into debt for the honour, does the return on investment for hosting the Olympics, or the World Cup, really make economic sense?
Andrew Zimbalist, author of Circus Maximus: The Economic Gamble Behind Hosting the Olympics and the World Cup, argues that it does not. Moreover, Olympic athletes themselves earn very little, though some countries pay bonuses for medals won. Again, why bother?
In two words: viewer numbers. The Olympics and the FIFA World Cup are the most watched global sporting events. This is the advertiser's dream. The extensive coverage that many sports receive, via traditional channels and, increasingly social media, means that sponsorship is big business. It has become a game that is now won on viewer numbers.
For this reason, financial services are big backers of professional sports: HSBC is the title partner of both the men's and women's World Rugby Sevens Series; BNP Paribas has been sponsoring the Roland Garros French Open since 1973; NatWest is the current sponsor of the England cricket team; and Investec currently has the £30 million sponsorship of the now renamed Investec Derby Festival.
Consumer brands such as Heineken's sponsorship of the UEFA Champions League and Formula 1, are big players in the sport's advertising game. Emirates alone sponsors eight football clubs and a total of 10 different sports. The World Golf Championships' sponsors include HSBC, Dell Technologies and FedEx Corporation, while Formula 1 has attracted names such as DHL and Pirelli.
Luxury brand Rolex, official timekeeper of The Championships, Wimbledon since 1978 and sponsor to the four tennis majors, is also a partner in golf, sailing, motor sport and at equestrian tournaments. While those like Julius Baer that want to aligned themselves with their green credentials sponsor events like the ABB FIA Formula E Championships.
Brand spending was predicted to grow to £35 billion in 2019 according to research agency Two Circles, a number that is believed to be a gross understatement and closer to £49 billion.
That said, in 2019, companies still spent $336 million on in-game advertising during the Super Bowl and the latest event, which lined up Jennifer Lopez and Shakira for the half-time show, charged $5.6 million for a 30-second spot to reach an audience of some 100 million tuning in.
This year's Super Bowl ads were not only tech-themed, with Google taking a full 90-second tear-jerking advantage, but in an atypical move both President Trump and Michael Bloomberg joined the advertising game by buying 60 second slots at $10 million apiece.
And what better 'advertising' than brand endorsement by a medal-winning Olympian? Endorsing brands such as Speedo and Louis Vuitton have helped 28-medal holder Michael Phelps earn around $60 million. The 20 richest athletes are worth $14.5 billion collectively, with a lot of that having come from deals like that.
Barcelona's Lionel Messi was the highest paid athlete of 2018/2019 making $127 million, according to Forbes 100 list. This is not surprising as Barcelona is the world's highest revenue generating football club, with all time high revenues of €841 million in the 2018/2019 season.
Overall, the 20 highest earning football clubs in the world generated a record €9.3 billion of combined revenue over that period, an increase of 11% on the previous year, according to the Deloitte Football Money League.
The top five richest clubs also include Real Madrid, Manchester United, Bayern Munich and Paris Saint-Germain, the latter owned by Qatar Sports Investments, perhaps more for brand value than profits, while the other teams are 'owned' by their supporters.
But with gate sales revenues largely flat, in North America at least, will eSport—where gaming meets sport—start to take a slice of the sports sponsorship revenue pie? Pay-TV has already been a key driver of revenue growth for major sports leagues and competitions in the last decade.
Integrated tie-ups such as the eSports lounges in Topgolf facilities or the eSports arena in the Real Madrid's new stadium are starting to emerge. Can they capitalise on a new economy that is on track to surpass $1.5 billion by 2023?
The business of sport, however, is not as fair as the practice of sport. With the exception of tennis, the gender pay gap in sports is stark with, for example in basketball, the top WNBA salary at $117,500 compared to $37.4 million in the NBA. Serena Williams is still the only female in the Forbes top 100 list of highest paid athletes.
But 2019 proved to be a tipping point year for women's sport from a marketing and sponsorship point of view at least. The FIFA Women's World Cup France 2019 had big brand sponsors including Adidas, Qatar Airways, Coca Cola and Hyundai. Visa launched its biggest ever sponsorship activation for a women's soccer event across 33 individual markets.
Like all industries, buying sport-related shares, branded official merchandise apparel, stakes in clubs, networks such as ESPN, Sky Sport and NESN, betting, fitness and even cars such as a Ferrari, are ways to get in on the game.
Owning clubs and teams is no longer the preserve of successful entrepreneurs like Mark Cuban, owner of the Dallas Mavericks; John Henry, founder of John W. Henry & Company, the principal owner of Liverpool Football Club and the Boston Red Sox; or hedge fund manager David Tepper, who bought the Carolina Panthers for $2.2 billion. Today, $500,000 to $5 million can buy you a team or at least a stake in a team, whether or not you can make money is a completely different question.
Some companies have stakes in professional sports teams such as Nintendo of America's ownership of the Seattle Mariners but buying shares in these underlying companies won't get perks such as luxury box seats, invitations to team events, and access to current and former players.
Additionally, thanks to actor Zack Ward and ex-NHL player Bernie Nicholls fans can now invest in pro teams via Global Sports Financial Exchange, billed the 'sports stock market' to get a dividend when their team wins as well as a value for their shares.
Sports betting is a global market that was valued at $104.3 billion in 2017 that currently holds 70% of the global gambling revenue. It is expected to reach approximately $155.5 billion by 2024, according to Zion Market Research.
At the consumer level, fitness is a $100 billion-dollar global industry in its own right with wearable technology as the top fitness trend for 2020 and boutique fitness, the fastest growing brick-and-mortar exercise category, highlighted by memberships that grew by 121% between 2013 and 2017.
Perhaps because of the free flow of endorphins, dopamine and serotonin, sport philanthropy plays a big role from supporting would-be Olympic medallists to transforming the lives of disadvantaged teenagers and Roger Federer's foundation that provides food and schooling for children in six countries in Southern Africa.
On an individual level too, marathons are big business for charities. Sponsored by Virgin Money, part of the Virgin Group that also owns Virgin Active gyms, the 2019 London Marathon helped take the total raised for charity since 1981 to £1 billion. The London Marathon scored another win in 2019, handing out 30,000 edible water bottles made of seaweed by British-based start-up, Skipping Rocks, in a move to cut down on plastic waste.
Transmogrifying plastic bottles is the zeitgeist with Adidas, already famous for its Parley Ocean plastic trainers, donating a football field to Miami Edison High School made of approximately 1.8 million plastic bottles.
Nike, which helped to renovate the Nathaniel Traz-Powell Stadium field using rubber from recycled athletic footwear  is taking recycling to the next level at the Tokyo 2020 Olympics. Elite athletes will sleep on beds made of cardboard; Olympic medals are being constructed out of recycled electronics, such as cell phones; and Nike will be dressing its athletes in uniforms and sneakers made out of recycled polyester and ground-up shoe parts.
Sport plays many roles. While football matches in no-man's land in the World War 1 Christmas Day truce may only be real in Robert Graves' fiction, the United Nations sees it as a contributor to development and peace by supporting six of the Sustainable Development Goals. And as France's 'Black-Blanc-Beur' showed in the 1998 and 2018 World Cups, football is one game that has the power to unite ethnically diverse nations.
"Soccer isn't the same as Bach or Buddhism. But it is often more deeply felt than religion, and just as much a part of the community's fabric; a repository of traditions," says Franklin Foer, author of How Soccer Explains the World: An Unlikely Theory of Globalisation.
Hosting the Olympics and the FIFA World Cup might not make the best economic sense, but sport, and football in particular, is still one of the few unifying elements in an increasingly populist world.
Photo: © Niki Natarajan 2017
Artist: Bambi
Article for information only. All content is created and published by CdR Capital SA. The views and opinions expressed in this article are those of the author(s). Information on this website is only directed at professional, institutional or qualified investors and is not suitable for retail investors. None of the material contained on this website is intended to constitute an offer to sell, or an invitation or solicitation of an offer to buy any product or service. Nothing in this website, or article, should be construed as investment, tax, legal or other advice.