Classic Cars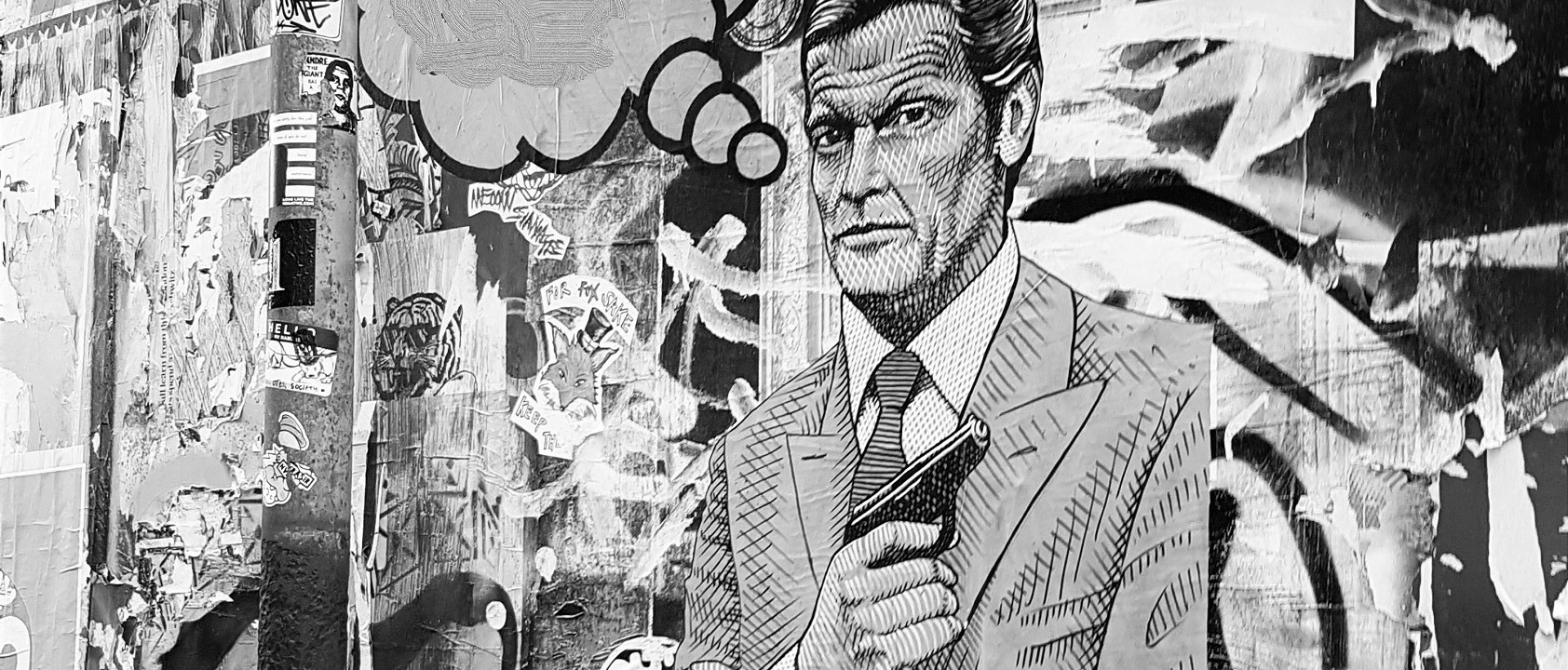 Profit or Pleasure?
"Oh Lord, won't you buy me a Mercedes Benz?" - Janis Joplin
Janis Joplin never got a Mercedes Benz, but she did pay $3,500 for a used 1964 Porsche 356 in 1968. The rock singer's car, uniquely adorned with the 'History of the Universe' in every colour, was sold at auction for $1.76 million in 2015. A return on investment of more than 50,000% over 47 years.
Over 10 years to end 2018, classic cars have returned 258%, according to Knight Frank Luxury Investment Index. But from an all-time high of 186.43 in August 2015, the Historic Automobile Group International (HAGI) Index, adjusted for inflation, was at a five-year low of 149.86 in June 2019¹, begging the question: are we at the start of a long-term reversal?
The HAGI Top Index was up almost 2.5% in 2018 and the year's highlight was the sale of the 1962 Ferrari 250 GTO² for $48.4 million, making it the most expensive car sold at auction. To put this sale into perspective, the top 10 most expensive cars sold this year to June 2019 collectively went for $44 million.
In the same year, at $22 million, Gary Cooper's 1935 Duesenberg Model J³ set a new record for the most expensive American car sold at auction. On the surface, a reversal seems unlikely, but different classic car marques had different returns in 2018.
Porsche, for example, fell on average by 6.5%. According to Dietrich Hatlapa, author of Better than Gold, Investing in Historic Cars and founder of HAGI, the real stories of 2018 were the return to moderate market turnover after the classic car bull run of 2012 to 2015 and the shift from agency sales to private networks.
This year a similar pattern is emerging. According to HAGI's dedicated collector indices, affordable classics such as the Porsche 914, and British classic cars, including the 1965 Jaguar E-Type, both recorded gains in the first quarter of 2019.
But the auctions of Q1 2019 highlighted that top-tier classic cars struggled to perform with the HAGI Blue Chip index down 2%. Among the biggest drops was the Ferrari 275 GTB/4 with a decrease of 8% (or $200,000) and the 1973 911 Carrera RS Touring, also with an 8% decrease (or $51,000).
Given the current correction in prices, added to the cost of insurance, maintenance and storage, are classic cars worth the investment? Last year, German banks thought so. They were recommending classic cars to investors after vintage Porsches returned 683% over the past 13 years.
To most classic car collectors, however, that is not only the wrong question, it is almost heretical.
Classic car aficionados will describe their vintage vehicle using all the senses: visual design beauty; the range of sounds from the mechanical noise of the engine to the musical symphony of the exhaust; and the organic smells of old leather, petrol or clutch.
The emotional return is usually the motivation for the purchase in the first place. For this reason, some believe that 'Treasure Assets' such as classic cars should be regarded as part of the personal holdings rather than as a separate asset class in the portfolio.
That said, 24% of classic car owners own cars for purely investment reasons, according to the 2012 Barclays' Wealth Insights: Profit or Pleasure?. And for those that just want shares in classic cars, there's now an app called Rally Rd.
The sense of adventure that comes with collecting classic cars is highlighted by the annual classic car meetings such as the Concorso d'Eleganza Villa d'Este in Italy, and the Californian equivalent Pebble Beach Concours d'Elegance, or the Goodwood Revival in the UK.
For this reason, it is easy to see why roughly one-quarter of the treasure assets owned by Barclays' respondents are held as a social activity. Like owning thoroughbreds, classic cars are a costly pursuit, making it an activity associated with social standing. Less than 20% of wealthy individuals collect cars.
The final reason to collect treasures, albeit more so for fine art than perhaps classic cars, is heritage value. For more than 50 years, Frederick Simeone, now a retired neurosurgeon, collected racing cars, 65 of which he houses in the Simeone Foundation Automotive Museum in Philadelphia.
So, what drives price? Joplin's Porsche had been expected to sell for between $400,000 and $600,000. Until then, the previous record was $1.5 million in August 2013 for a 1956 meticulously restored Porsche 356A GS Carrera Speedster, with racing history and low mileage.
Celebrity ownership, particularly those cars owned by rock stars such as Rod Stewart's 1971 Lamborghini Miura² and Elvis Presley's 1962 Rolls-Royce Phantom V⁴, can add in the region of $100,000 to $200,000 over the high estimate.
Beatles-owned classic cars have a particular cachet: John Lennon's 1965 Ferrari Berlinetta⁴; Ringo Starr's 1964 Facel Vega II Coupé⁴; Paul McCartney's 1964 Aston Martin DB5²; and George Harrison's 1965 Aston Martin DB5, all sold for more than expected.
Most cars follow a 20 to 25-year depreciation curve and then values can start to increase depending on other factors like provenance, rarity, nostalgia and a racing pedigree. In 2017, the 1956 Aston Martin DBR1, which ticked all of the boxes as one of five raced by Sir Stirling Moss, was sold for $22.6 million².
As a general rule, cars should be bought when they have beaten their original price, but adjusted for inflation. Brands such as Porsche and Aston Martin, particularly the latter's association with James Bond, have the prestige to support sizeable returns in the future.
Through icons such as Ferrari 250 GT SWB California Spyder, a design statement of the swinging sixties—remember Alain Delon photographed with Jane Fonda in his car during the filming of Les Felins?—Ferrari still represents the commercial hegemony of classic cars.
Right now, however, Aston Martins, Jaguar E-Types and 1980s Ferraris are among the marques that struggled in 2018. The Hagerty Ferrari Index saw a 4% drop in the first quarter of 2019, the biggest hit the Ferrari Index has taken since post-recession 2009. The 365 GTB/4 Daytona, the bellwether of the '70s Ferrari market, is down 13% (or $96,000).
Manufacturers creating limited production of certain cars will also affect value, as evidenced by the once-in-a-life-time discovery of Robert Baillon's 50-plus classic car collection in a barn in western France.
The whole collection, assembled between the 1950s and the 1970s, was sold at auction in 2015 for $25 million with Alain Delon's 'lost' one-of-37 1961 Ferrari 250GT SWB California Spyder selling for $14.7 million on its own.
And some classics emerge later in the lifecycle. Take, for example, the Mercedes-Benz 300 SL, often referred to as the 'gullwing'. This car can now fetch $1.2 million, despite remaining below its original price for more than a decade. Its sister the Mercedes-Benz 1963 300SL Roadster also typically sells for around $1 million, but an unrestored version with 1372 km on the clock went for $5 million a year ago.
As the classic car indices head south, what does the future hold? With fewer teens in the US and the UK learning to drive, will tomorrow's treasure allocator still buy classic cars? And living in a post-petroleum planet, is retrofit electrification genius or blasphemy?
For purists who forge a unique emotional relationship with their cars, it's more than likely the latter. But from an aesthetic point of view, did anyone watching Prince Harry and Meghan Markle's wedding notice that the 1968 Series 1.5 Jaguar E-type Roadster they drove off in had its six-cylinder engine removed and refitted with a battery pack?
No, probably not. In fact, Jaguar, which is set to produce the all-electric E-Type Zero next year, is offering a conversion service for existing E-Type owners. Tim Hannig, who runs Jaguar Land Rover Classic, sees it as future-proofing the enjoyment of classic car ownership.
Plus, the first ever restored 1978 Ferrari 308 GTS is faster than the original. Ten seconds faster  around the same track, to be precise. As Aston Martin plans to offer reversible electric conversion too, perhaps James Bond won't mind going green when his legendary DB5 makes an appearance in the new film.
But both 007 fans and classic car buyers will be waiting to see what The Most Famous Car in the World, as dubbed by Dave Worrall, sells for. James Bond's 1965 Aston Martin DB5 that appeared in Thunderball and Goldfinger is due to go under the hammer at Sotheby's in Monterey in August. Change from $6 million is unlikely.
Article for information only. All content is created and published by CdR Capital SA. The views and opinions expressed in this article are those of the author(s). Information on this website is only directed at professional, institutional or qualified investors and is not suitable for retail investors. None of the material contained on this website is intended to constitute an offer to sell, or an invitation or solicitation of an offer to buy any product or service. Nothing in this website, or article, should be construed as investment, tax, legal or other advice.