In Vino Veritas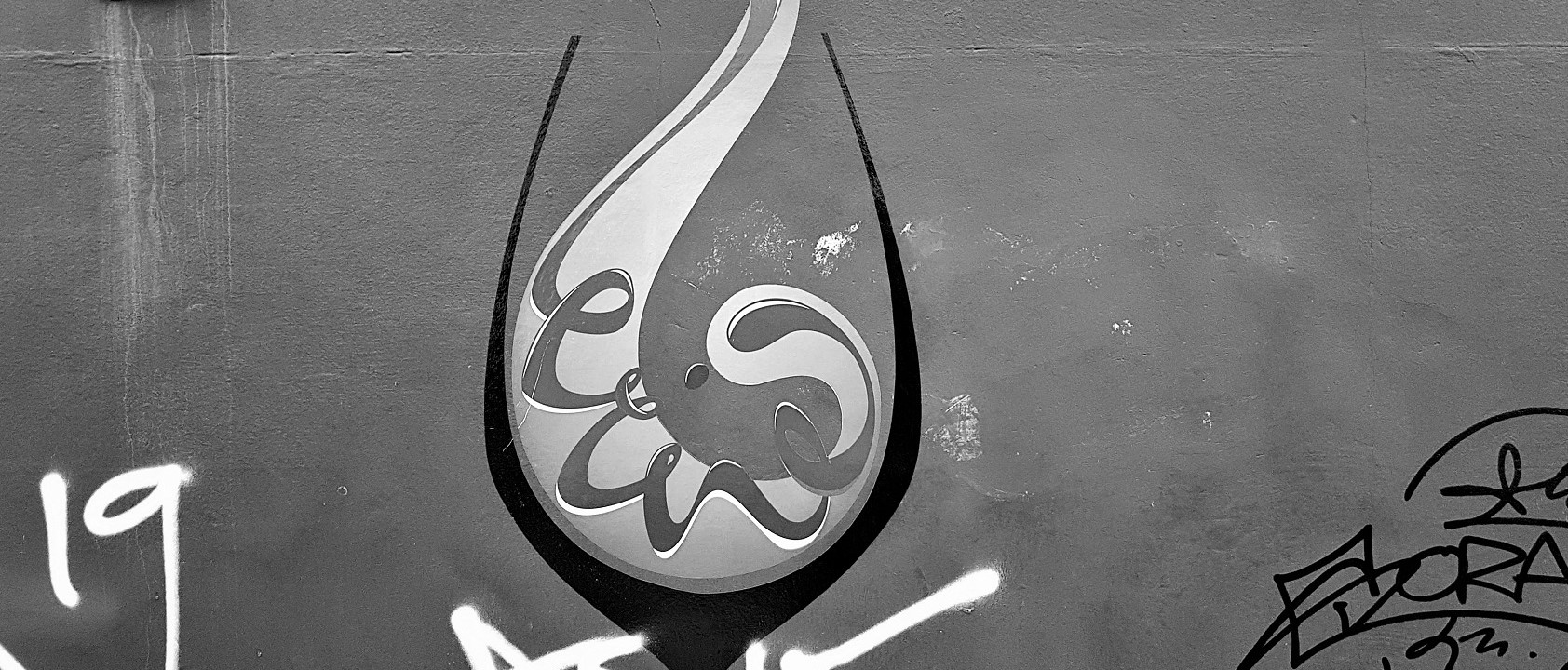 Grapes of Wealth
"The connoisseur does not drink wine but tastes its secrets"—Salvador Dalí
The strife between Burgundy versus Bordeaux could be the least of the fine wine industry's problems if Hong Kong's political situation, Brexit and President Trump's tariffs of 25% on French, German and Spanish wines (with less than 14.1% alcohol content) all continue. Could the global wine market, valued at $302 billion in 2017 and expected to generate revenues of around $424 billion by the end of 2023, be facing headwinds?
According to the Liv-Ex 1000 fine wine index—of rare and more expensive wines—the biggest faller both in October, and for the whole 2019 to date, was the Burgundy 150, down 2.2% and 4.5%, respectively, even if small plots producing small volumes, measured in bottles not cases, mean rarity has driven the overall value of the gourmand's selection of Burgundy up by as much as five times over the last 10 years.
The Burgundy region produces roughly 200 million bottles per year, equivalent to 3% of France's annual output, of mainly white Burgundy but it is the red that is in greatest demand. If Burgundy's fortune s are changing, then the year will be remembered for the bottle of 1945 Domaine Romanée-Conti that sold at Sotheby's in October 2018 for $558,000.
Certain vintages of the Majestic Romanée-Conti Grand Cru can sell for as much as $20,000 per bottle. The vineyard only produced 600 bottles in 1945, before replacing its vines in 1947, but the value of the record-breaking bottle, more than 17 times its $32,000 estimate, was driven by its pristine provenance; straight from the personal cellar of Robert Drouhin.
Wine is about passion. So it should not be surprising that 2019 was the year when a private wine collection at Sotheby's in Hong Kong sold for nearly $30 million, setting a new price record. It is numbers like these that has seen wine being thought of as a 'tangible' passion/treasure asset offering the third highest returns over 12 months in that asset class.
At 9%, wine was only beaten by coins and rare whisky, according to the Knight Frank Luxury Investment Index's 12-month to Q4 2018 change in asset value. The fact that wine is a 'wasting' asset makes its capital gains tax exemption a further benefit to investors.
Despite high storage and transaction costs, finite supply, the weak pound, increasing wealth in the emerging markets, and average annual returns of 8% to 12% have seen the market grow. In 2018, more than 5,700 different wines traded through the Liv-ex secondary market, compared to 4,500 distinct wines in the previous year with the number of brands trading on the exchange increasing by 252% since 2015.
Exposure, defined as the total value of bid and offers on the market, surpassed £50 million in October 2018 to reach record levels. Auction Houses are breaking sales records one after the other. Today, the fine wine market has broadened far beyond the French strongholds of Bordeaux and Burgundy to include wines from nine countries, including Argentina, Portugal and Germany. For the first time since the Liv-ex ranking report was first launched in 2009, it now includes white wines too.
Decorrelation to equities also makes wine a potential investment for economic downturns, says Cult Wines' report Fine Wine versus Equities. But can wine really be benchmarked? Over a 10-year period to Q1 2019, fine wine returned 147%, according to Frank Knight's The Wealth Report 2019, and in the period 2009 to the end of 2018, Burgundy alone returned 497% versus 279% for the S&P 500.
Inelasticity of demand, despite the rising price of the behemoth Burgundy, seems to persist. In 2016, some grand crus were not made. For example, grand cru Montrachet was so badly compromised by frost in 2016 that six growers, among which Domaine de la Romanée-Conti, Domaine des Comtes Lafon and Domaine Leflaive, decided to vinify their tiny quantities of remaining grapes together at Domaine Leflaive and came up with a special two-barrel lot. With 2016 having been a freakish year, there is a sigh of relief that 2017 is more generous with its quantities.
On the other hand, some believe the Burgundy bubble has burst¹ and now see value in Bordeaux, a region where vines were first planted by the Romans in around 50 BC. The long dry summer, just enough rain at harvest, no late spring frost or significant mildew losses means there are those that think "2019 could be a very good to excellent vintage".
Different appellations have different fortunes, with Haut-Médoc's St- Julien, Pauillac and St-Estèphe – not hit by the 2017 frosts – having had six good years. As further evidence of Bordeaux's comeback, Loïc Pasquet has just released 550 bottles of the 2015 vintage Liber Pater, only 240 of which will be sold at a cost of $34,110 each, making this bottle of Bordeaux the world's most expensive wine.
Despite volatile global stock markets and precarious geopolitics, Asian buyers have continued to drive the price of trophy wines (and spirits) as well as the growth of the wine auction market. While Brexit's effect on sterling has made the UK's fine wine reserves cheaper, the uncertainty over US tariffs could now impact the Chinese spender, says Nick Martin of Wine Owners, which compiles the Knight Frank Fine Wine Icons Index.
Italian wines and champagne were noticeably absent from the US import tariffs that took effect a month ago, a move that is likely to see the UK's dominance, versus the US, as the biggest importer of champagne, narrow further.  Champagne makers have seen shipments hit €4.9 billion, a new record value in 2018 with the UK its biggest export market. In 2018, the UK imported 26.8 million bottles of Champagne compared to the US that imported 23.7 million; an increase of 2.7% on 2017.
From a consumption point of view, at $34.8 billion, the US was the world's most valuable wine market in 2017, followed by France at $16.7 billion and China at $16.5 billion. China will overtake France by 2020 as the second most valuable market predicts a recent Vinexpo/IWSR study. By 2022, the value of the Chinese market is forecast to hit more than $19.5 billion.
Is a generational shift taking place? Despite predictions (not materialising so far) that millennials would surpass Gen X'ers to become the largest fine wine consuming cohort by 2026, technology is driving market growth. Tim Triptree, Christie's' international wine director, says 41% of new clients are drawn via the internet with 61% of the company's wine buyers now aged between 35 and 55.
From an investment point of view, approximately 85% of those that buy fine wine off the internet are less interested in consuming it than making a profit, which is why social media is now so important and the transparency of wine apps such as Vivino or Wine-Searcher mean more connoisseur of wines may consider adding wines to their investment portfolios.
Today, bottles worth £1,000 or more are promoted on Twitter and Instagram, where celebrities and sporting heroes such as LeBron James, as well as influencers – 2019 Top 10 – are now able to shape market consensus that was once the domain of Robert Parker, one of the most influential wine critics that formally retired from The Wine Advocate this year.
The baton has now been passed on to the younger generation with enthusiasts like William Kelley – with whom I shared a meal last week in Puligny-Montrachet – contributing relentlessly to connecting these generations.
Fine wines are traded privately, at auctions or through exchanges and buying en primeur – wine's equivalent to the futures market. But last month, a new fund launched to allow wine lovers to go one step further and buy stakes in the vineyards themselves.
Until now, buying vineyards was the prerogative of wealthy investors such as Kering's François Pinault, owner of Château Latour and Clos de Tart, as well as LVMH's Bernard Arnault, owner of Dom Perignon, Chateau d'Yquem, Cheval Blanc and Clos des Lambrays.
In 2006, 'outsider' Pinault triggered a Burgundy vineyard buying trend when he bought Domaine Rene Engel after Philippe died without an heir in 2004. Insurance companies like Axa and Chinese investors have been snapping up these trophy assets that can return 2% to 3% per annum². Although few are likely to make the return on investment that Corinne Mentzelopoulos has made since inheriting the run-down Chateau Margaux vineyard in 1980.
One mega trend affecting wine is global warming. Winemakers have kept careful track of harvest dates (with some records dating back to the Middle Ages) and matching grape harvest data with records from tree rings and the length of glaciers in the Alps, it is clear that since the late 1980s and in eight of the last 16 years, rising temperatures have accelerated harvest dates. This has also shone greater light on winemakers and regions further North from the equator line.
Scientists say 8,000-year-old pottery fragments in Georgia have revealed the earliest evidence of grape wine-making, while the earliest evidence of a grape-based fermented drink was found in China around 7000 BC and Areni-1 is a 6000-year-old winery discovered in 2007 in Armenia. This makes it one of the oldest industries of mankind.
With increasing temperatures raising the alcohol content from 12% to 14%, European vineyards are adapting³. Bordeaux alone has approved seven new grape varieties, but as temperatures move, so will winning geographies with Germany among the European countries benefiting from the changing weather.
Wine is unlikely to be an investment that will go away, equally, the reign by Burgundy and Bordeaux continues to be firmly built-in, but is it time for the new world to start playing a bigger role in the market?
Photo: © Niki Natarajan 2019
¹ Investing in wine: has Burgundy's bubble burst? Financial Times (10.7.2019)
² Fierce demand among investors for Bordeaux vineyards is driving up prices, Financial Times (19.10.2018)
³ How Europe's winemakers take on climate change. Financial Times (2.8.2019)
Article for information only. All content is created and published by CdR Capital SA. The views and opinions expressed in this article are those of the author(s). Information on this website is only directed at professional, institutional or qualified investors and is not suitable for retail investors. None of the material contained on this website is intended to constitute an offer to sell, or an invitation or solicitation of an offer to buy any product or service. Nothing in this website, or article, should be construed as investment, tax, legal or other advice.