Swiss Made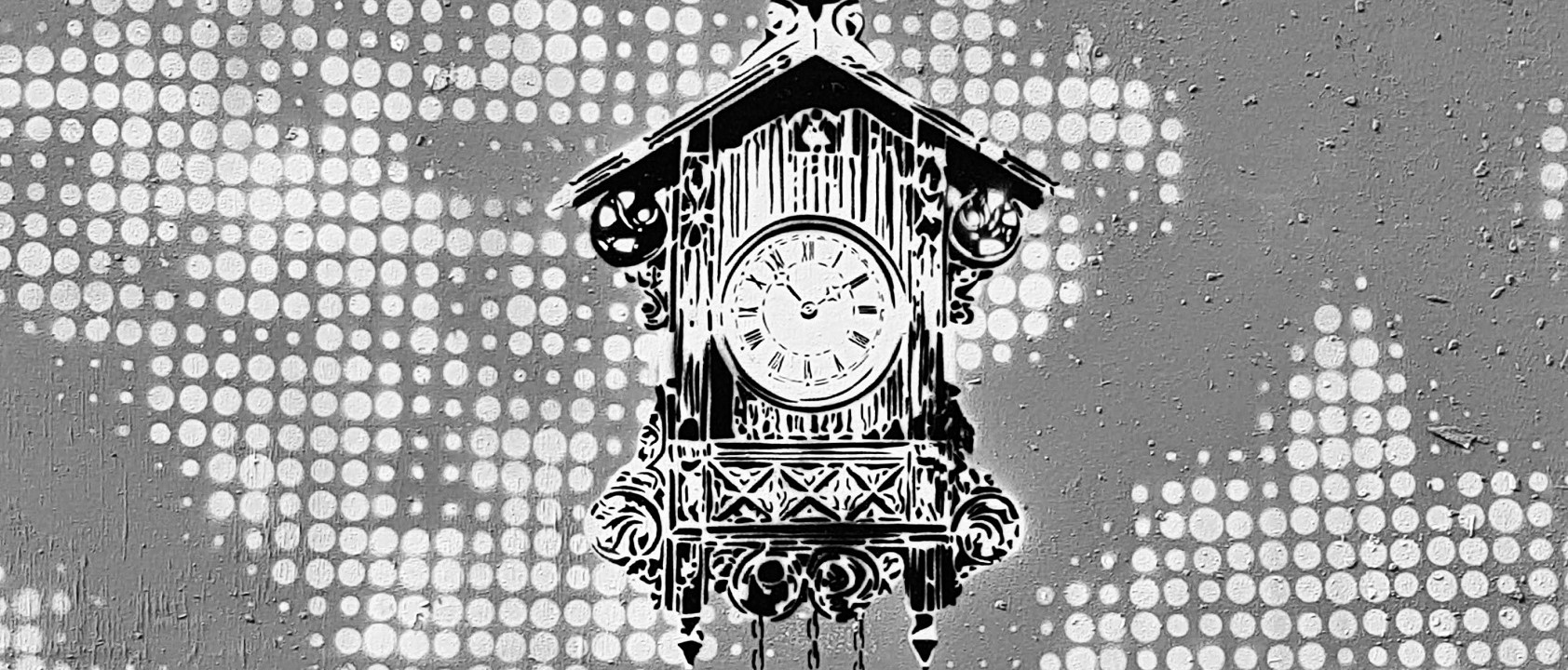 Safe Haven
"In peace times it is just Switzerland but in war time it is the only country that everybody has confidence in" – Gertrude Stein
"You never actually own a Patek Philippe. You merely take care of it for the next generation". The luxury watch manufacturer's slogan also sums up the essence of 'brand' Switzerland: the world's second-strongest brand. From watches and Swiss army knives to politics and banking, the landlocked country has a reputation for precision, quality, reliability and stability. Everything in Switzerland, except for the chocolate of course, is built to last. 
The desire for longevity dates back to 1515 where, in the interest of self-preservation, after losing the Battle of Marignano to the French, Switzerland abandoned its expansionist policies, favouring neutrality. This has seen global organisations such as the World Health Organisation, United Nations and the Bank for International Settlements all opting for Swiss headquarters.
Perpetual neutrality— signed during the 1815 Congress of Vienna—has also resulted in a capital influx and is one of the reasons Switzerland always does well out of wars. Last year, as the US/China trade war raged on, the Swiss franc benefitted from its safe-haven status, appreciating to its strongest level since June 2017¹.
Global leaders have responded to the coronavirus pandemic using the language of war. So it should be no surprise that its Covid-19 response has been so effective that the Deep Knowledge Group in Hong Kong has ranked Switzerland the safest country for Covid-19. 
While the time-critical Covid-19 response was successful for its non-pharmaceutical interventions, Switzerland's pharmaceutical industry employs 135,000 and contributes to 30% of its exports, more than the famed chocolate, cheese and watch industries combined.
Overall, chemicals (including pharmaceutical and life sciences companies) contribute 45% of Swiss exports and constitute the country's top export industry. Dating back to 1896, Basel became the country's pharmaceutical hub now with some 900 pharma and MedTech companies, including Roche and Novartis, two of the three largest pharmaceutical companies in the world. Zug and Lucerne are home to healthcare products that assist doctors to diagnose diseases.
With a strong work ethic, one of the unofficial Swiss mottos is 'if it is worth doing, it's worth doing properly' is evident across the country's top 50 most valuable brands. According to Brand Finance Switzerland 2020, at CHF20.2 billion, Nestlé is the nation's most valuable brand; Sika is the fastest growing (up 64%); and Rolex, the most valuable watch brand in 2017 and Ian Fleming's favourite, continues to be the strongest Swiss brand.
While watchmaking originated in Germany, it was the French Huguenot watchmakers fleeing the violence in their home country in the 1500s that transformed the Swiss industry when they settled in Geneva. Today, watches are Switzerland's 5th largest export and make up 53% of the global watch market in value but only 2% of volume.
Even top Swiss brands are not immune to the aftermath of Covid-19, however, and they are predicted to potentially lose more than CHF15 billion of cumulative brand value. Luxury watches, which saw exports reach CHF21.7 billion in 2019, are no exception. In March, Swiss exports to China dropped by 21.9% by value and by 41.3% in Hong Kong, Switzerland's main watch market in 2019.
One export that is as emblematic of Switzerland as the Matterhorn is banking. Neutrality and client non-disclosures codes akin to those observed by doctors and priests has allowed the country to become one of the largest offshore financial centres in the world.
Switzerland did not sail easily through the credit crisis of 2007/2008 but the aspirational appeal of a stable citizen-led democracy and a historic aversion to high tax rates means that the country is better set to bounce back post 2020.
Since the abolition of bank-client confidentiality vis-à-vis foreign countries in October 2018, Swiss banks have reinvented themselves. Touting themselves as sophisticated wealth managers in an economically stable country, they managed CHF3.7 trillion in private assets in 2018. This, according to the Swiss Banking Association (SBA), means Switzerland has 27% of the global cross-border wealth management business, making the financial sector a key element of the Swiss economy.
The pressure of Europe's negative interest rates has forced some banks to charge for holding cash, but for the most part banks in Switzerland are now focusing on digital transformation to improve cost structures and increase efficiency.
FinTech has also taken root too, with more than 360 FinTech start-ups across digital payments, personal finance and alternative lending. The largest segment is expected to be digital payments with a total transaction value of $17 billion in 2020, with the Swiss crowdlending market, which grew by 40% in 2018, slowing down.  
More than one third of FinTech start-ups are active in distributed ledger technology, which lies at the heart of cryptocurrencies, the next financial frontier that Switzerland is pioneering.
Last year, Wordline and Bitcoin Suisse joined forces to allow merchant and consumers to make payments in crypto currencies virtually everywhere. Meanwhile Swiss banks including Julius Baer and Maerki Baumann have launched digital asset services.
In addition to digital innovation in banking, Swiss finance sector is moving beyond just managing wealth and strengthening its position as the global marketplace for sustainable finance with the green agenda being given a political boost late last year².
In Sustainable finance in Switzerland: from pioneer to premier international hub, the SBA outlines actions and initiatives that includes integrating environmental, social and governance (ESG) criteria into the investment advisory process.
Beyond Davos providing the podium for the World Economic Forum and luxury skiing in Gstaad, Switzerland has inspired some of the great names in history, notably Albert Einstein, Le Corbusier, Alberto Giacometti and Carl Gustav Jung. Today, Switzerland is likely to be near the very top of the list as the wealthy reassess where they want to be based.
New York's Midtown is a ghost town; London, which now feels like a plague city, still has the spectre of a post Brexit reality³ to vanquish; and right now Hong Kong is as stable as a powder keg in a dry lightning storm.
In a world where government integrity is lacking, Switzerland's system of direct democracy (where voters have the ultimate decision via regular referenda) and federalism where the power sits with the 26 cantons, means the country has political stability too. For this reason, it ranks 5th in the 2020 Index of Economic Freedom and is the 4th least corrupt country (out of 180) according to the 2019 Corruption Perceptions Index.
While Zurich, Geneva and Basel might be among the top 10 most expensive cities to live in, they feature in Mercer's Quality of Living 2019 Top 10 City Rankings with clean mountain air and lake water only minutes away. The latter are attractions for tourism too, which in 2018 contributed 2.9% to Swiss GDP and provided 4.4% of total employment; despite the strong Swiss franc's⁴ impact.
Competition between the cantons extends to tax, which means the country has some of the lowest corporate tax rates in the world (and plans to bring them down further⁵). Its solid income tax base means that when the bill is presented to global citizenry for the coronavirus-related financial bailout, in the form of (inevitably) higher taxes⁶), Switzerland looks like a win-win location for the complete work/life/health balance.
¹ Swiss franc hits highest level against euro in more than 2 years, Financial Times (5.8.2019)
² Swiss voters deliver decisive shift towards green parties, Financial Times (21.10.2019)
³ What does the post-Brexit future hold for City of London fund managers? Financial Times (1.8.2020)
⁴ Switzerland's Nice Views Don't Come Cheap for Tourists The Wall Street Journal (30.7.2017)
⁵Switzerland will remain a low-tax centre for big firms, The Economist (23.5.20119)
⁶ Tax: how we will pay for the pandemic measures, Financial Times (15.5.2020)
Article for information only. All content is created and published by CdR Capital SA. The views and opinions expressed in this article are those of the author(s). Information on this website is only directed at professional, institutional or qualified investors and is not suitable for retail investors. None of the material contained on this website is intended to constitute an offer to sell, or an invitation or solicitation of an offer to buy any product or service. Nothing in this website, or article, should be construed as investment, tax, legal or other advice.