Leveraging London
NIKI NATARAJAN
| 14.10.15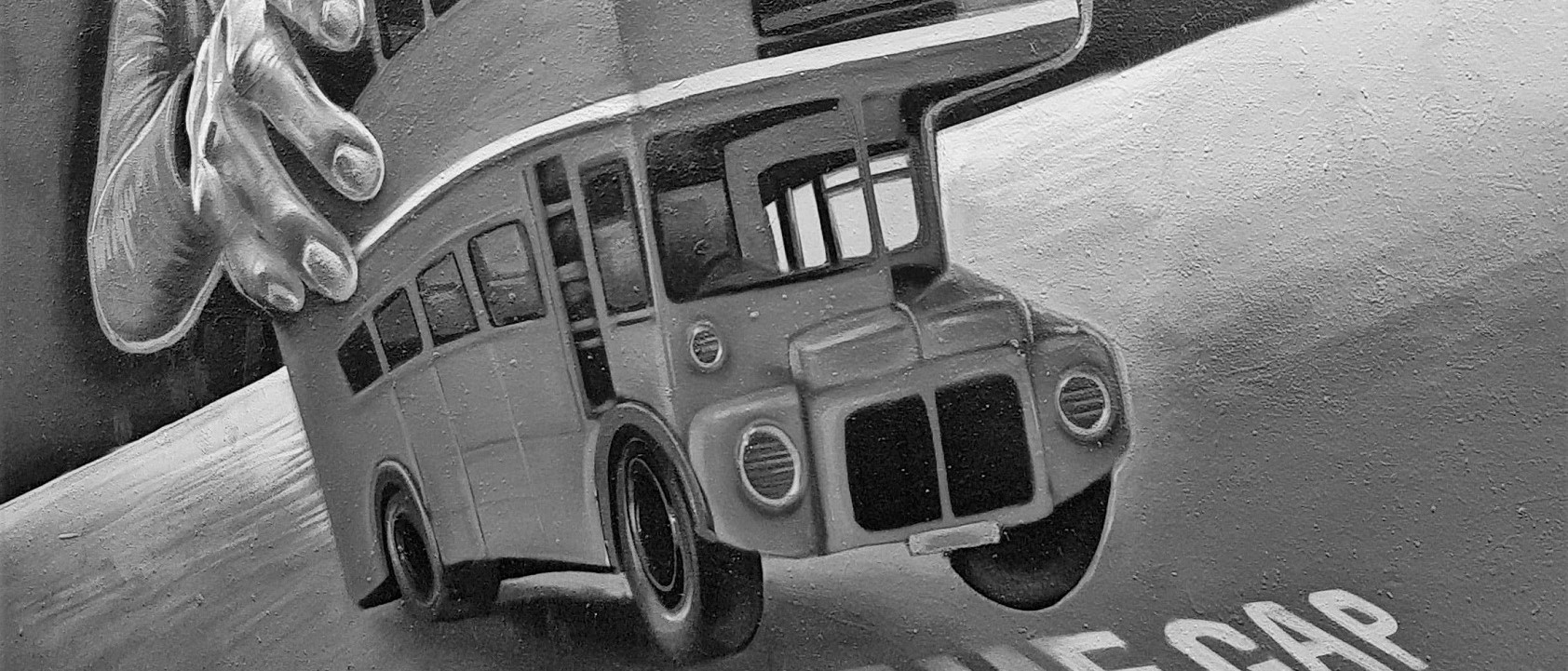 The real returns of EU property
"Merchants have no country. The mere spot they stand on does not constitute so strong an attachment as that from which they draw their gains." ― Thomas Jefferson, US president
London or New York, perhaps both, is the answer. But what is the question, who is asking it and why? Today, the average Ultra High Net-Worth Individual (UHNWI), one with upwards of $30 million, is looking for that one special place, or two, that fulfils a variety of needs. Real estate now accounts for around one fifth of the invested wealth of the nearly 200,000 UHNWIs in the world, according to analysis by Savills and Wealth-X, but investment yield is only part of this phenomenon.
A recent survey by Barclays' Wealth Insights: The Rise of the Global Citizen suggests that among the reasons for UHNWIs to migrate are climate (35%), new culture (22%), economic opportunity (29%) and career development (29%). At this level of wealth, migration is more likely to be done for practical reasons, such as a better education.
According to Knight Frank's Wealth Report 2014, 57% of the UHNWI in the Middle East send their children overseas for university. The top 10 universities of the UHNWIs are all based in the US, says Wealth-X, but not only is access to good education important, for many, migration is a form of capital preservation from the economic or political instability that is prevalent in countries such as Africa, Latin America and the Middle East.
By definition the merchant class are travellers, but passport investments—buy a home and get a passport free—are made for a variety of reasons depending on the geography of the wealth. For many Asians it is simply a smart business decision, call it an expensive way to by-pass the lengthy visa waiting times.
For the Russian and Chinese high net worth communities, however, a home in a prestigious global city is more a badge of honour, with the added bonus of fewer secret police and a culture of habeas corpus. Indeed, at the end of 2014, Russians made up some 20% of 'super prime' properties in London—those with asking prices of £10 million or more—with the Chinese accounting for around 3%, according to the Financial Times.
Protection from geopolitical pressures have seen UHNWIs from Nigeria, Brazil and Turkey pick their second homes in jurisdictions that offer them a safe haven for both their wealth and their families, while Middle Eastern money often just needs a cooler climate to escape to during scorching Gulf state summers of temperatures regularly above 40°C.
Such month-long 'summer holidays' require the comforts of home, but sojourns in the West come with the added bonus of freedoms that perhaps their cultural bases do not offer.
So where does this wealth migrate to? Attracting mobile high net worth individuals with 'citizenship' programmes or 'investor visas' is a national revenue earner for many countries especially cash-strapped southern Europe, but the practise is prevalent in the US and Caribbean too.
Traditionally, the US and Europe are the 'go to' destinations for super prime buyers, with New York and London evolving into 'alpha' cities, battling between themselves for the top spot in rankings. The US has an annual cap of 10,000 investor visas, a large majority of which are taken by Chinese investors, while Chinese and Russians make up more than 50% of the Tier 1 investor visas granted in the UK.
New York was always slightly ahead of London, until the financial crisis. Now if one takes global house prices as an indicator, Britain leads. "London is at the economic centre of Europe, so investment here will have global influence," said Zhang Yuliang, Greenland Holding Group chairman, when announcing that the state-owned builder of one of China's tallest towers, plans to invest £1.2 billion pounds ($2 billion) on two property projects in London.
The Knight Frank report shows London as the top global city in 2013 and 2014, but predicts that by 2024, New York will move up from second place to take the top slot, pushing London back to second place. Singapore is the third global city but Hong Kong, currently in 4th place, could take this slot by 2024.
For the purpose of UHNWI migration, it is important to differentiate between a global, alpha or super city, and mega cities. The former are all terms used to describe these world centres as financial, cultural, cosmopolitan and educational 'nodes' that are fundamental to the global economic system. The latter are defined as metropolitan areas with a total population in excess of 10 million people, but no judgement on the quality of life and services on offer.
The difference between the two were popularised by sociologist Saskia Sassen in her 1991 work, The Global City: New York, London, Tokyo. As of 2015, there are 35 megacities in existence with Chennai in India being the latest. With 38 million people, Tokyo is the largest metropolitan area, while with a population of 23 million, Shanghai is the largest city.
According to United Nations Department of Economic and Social Affairs, Tokyo's population is likely to fall by a million in 2030, but it will still be the largest city on the planet, when 41 mega cities will house 9% of the world's population. The Candy GPS Spring report suggests that alpha cities and their regional centres on the other hand account for 5% of the world's population but are likely to continue to attract half of the real estate investments of the richest people on the planet and therefore require the deluxe services to support them.
With London firmly established as the alpha centre of economic Europe, ideally placed between the Asian and US time zones, a new battle has emerged. Instead of fighting with economic power, other European destinations are playing the 'quality of life' card to attract UHNWI passport investors looking for a European base.
Beleaguered by the financial crisis, southern European countries, such as Spain and Portugal, are taking advantage of Schengen. For an 'investment' in a home in any one of these countries, a passport that is valid any of 26 nations is included. Battle for the UHNWI euro is done on residency with countries offering 'Golden Visa' permits that differ only in the size of the investment and the amount of time 'residency' is required to obtain the permit.
Spain has recently updated its Golden Visa residence permit for non-EU citizens, so that with a €500,000 investment in property the applicant gets a visa that they need to renew the residency for every two years, even without living there full time, while Malta came under fire when it announced plans for a passport for only a €650,000 investment but no residency requirement. After pressure from EU officials, Maltese officials changed the rule and now require potential passport holders to reside in Malta for a year, have increased the investment to €1.15 million.
There is a paradox on the shores of Europe at the moment. On the one hand, heart-breaking headlines of a boat carrying migrants from Libya to Italy sinking in the Mediterranean leading to the deaths of some 800 people, and on the other European cities competing for the UHNWI euro by touting different offerings.
The world continues to be in flux with migrants of every type continuing to move across the globe and Europe continues to be the place where these rivers of humanity meet.
According to the Europe, Middle East and Africa Luxury Residential Estate Report for 2015 by Wealth-X and Sotherby's International Realty brand, the UHNW Residential Real Estate Index hit a new high of 112.1 in the first quarter of 2015.
At more than $3,000 per square foot, London remains the top real estate hub for the EMEA region, four times more than Dubai, and six and nine times more than Madrid and Cape Town, respectively. As Benjamin Disraeli said, in the century before last, "London is modern Babylon."
Photo: © Niki Natarajan 2019
Artist: Woskerski
Article for information only. All content is created and published by CdR Capital SA. The views and opinions expressed in this article are those of the author(s). Information on this website is only directed at professional, institutional or qualified investors and is not suitable for retail investors. None of the material contained on this website is intended to constitute an offer to sell, or an invitation or solicitation of an offer to buy any product or service. Nothing in this website, or article, should be construed as investment, tax, legal or other advice.