Plant Power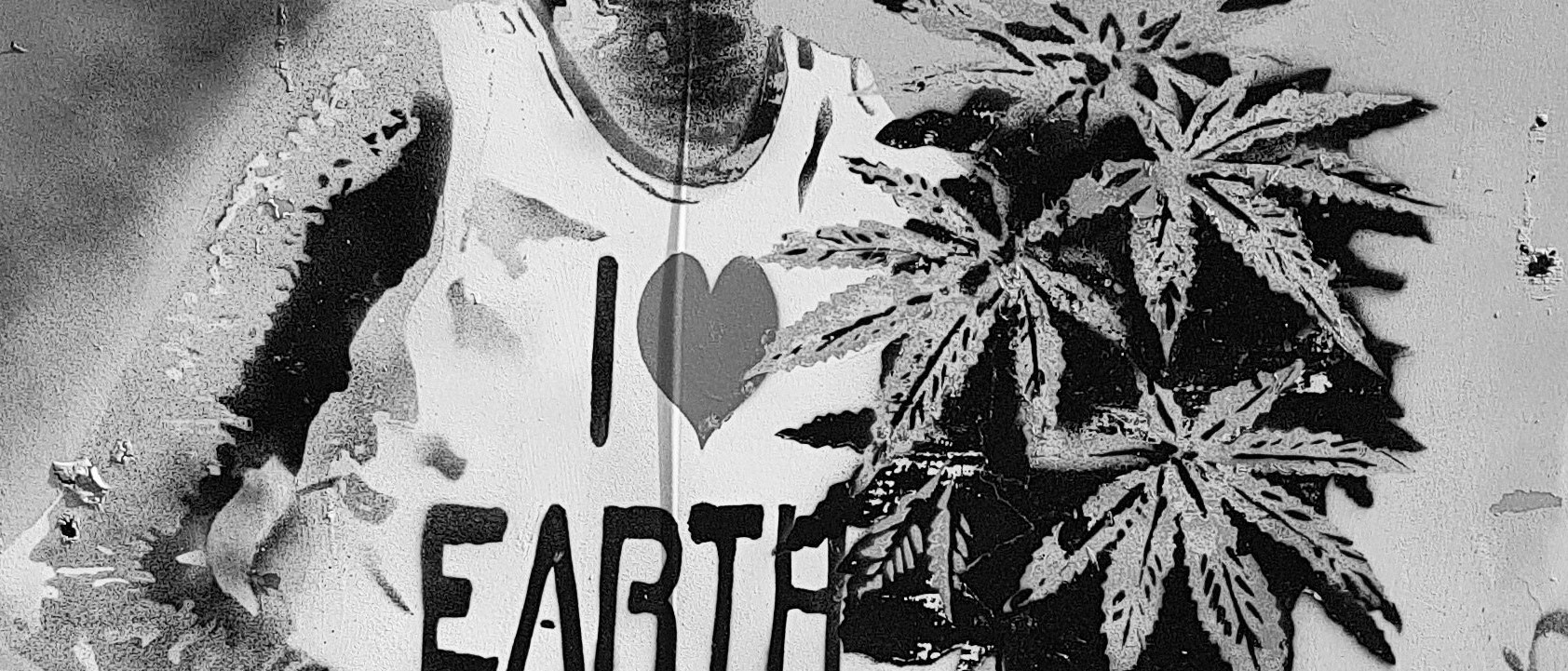 High Hopes
"Make the most you can of the Indian Hemp seed and sow it everywhere" — George Washington
Cannabis stocks finally rallied on hopes of federal legalisation following the news of a Democratic win in the US presidential election. But in a rapidly greening world where plastic is the pariah and deforestation almost immoral, it is likely to be hemp, marijuana's non-psychoactive cousin that provides a solution for the climate crisis, as well as a raft of other reasons to invest in this multipurpose weed.
Joe Biden's clean energy pledge will see long term investments in sectors such as infrastructure, the car and transportation industries, power, buildings, agriculture and clean tech energy innovation, and, the already deregulated less racy member of the cannabis family, could become the building block for all of these initiatives.
For example, take hempcrete, a concrete alternative made when hemp's woody core is mixed with a lime-based binder and water. The result is not only a non-toxic, fireproof insulator, but the CO₂ the plant has absorbed growing is bonded in the hempcrete permanently, creating a carbon negative material.
Industrial hemp absorbs more CO₂ per hectare than any forest or commercial crop, making it an ideal carbon sink. But to understand why a fibre that was used as a textile as far back as 8,000 BC and is 10 times stronger than steel is not already the universal solution to the environmental challenges the world is facing, historical context is necessary.
Hemp's real problem has been its superficial similarity to Bob Marley's herb of choice. Unlike marijuana that can contain up to 30% of Tetrahydrocannabinol (THC), the principal psychoactive constituent, hemp contains less than 0.3% THC by dry weight.
Despite this clear difference, however, the entire genus of the cannabis plant was made illegal (in the US) in 1937 under the Marihuana Tax Act, citing 'Reefer Madness'. Coincidentally, the regulation of cannabis happened at the same time as DuPont released Nylon and Dow created expanded polystyrene.
In The Emperor Wears No Clothes, Herer suggests the act was designed to preserve the interests of politicians and oil tycoons. Published in 1985, the book talks about biomass from corn stalks, cannabis and waste paper replacing 90% of all fossil fuel used in the world today.
Fifty years earlier, in 1935, Henry Ford saw hemp's environmental potential too. "I foresee the time when industry shall no longer denude the forests…nor use up the mines…but shall draw its raw material largely from the annual produce of the fields".
Irrespective of motivation, the effect of the prohibition was to kill the nascent bio-plastics industry in the US; one that had inspired Ford to create cellulose-plastic protoype car in 1941 that also ran on hemp ethanol, but which never went into production.
Porsche has taken the baton and designed a sports car with hemp body panels, while Hempearth in Ontario has designed the world's first hemp plane powered entirely by hemp oil.
Today, even the waste hemp fibre that has typically ended up in landfills can be recycled into carbon nanosheets to build supercapacitors that could potentially rival graphene and go a long way to support Biden's clean energy technologies that will require long lasting battery storage.
"Hemp is of first necessity to the wealth & protection of the country"—Thomas Jefferson
Jefferson has a point. The cultivation of industrial hemp, which was eventually legalised in the US in 2018, and now part of a global market that is expected to grow at a CAGR of 32.17% from $3.5 billion in 2019 to $18.8 billion in 2025.
Hemp has hundreds of uses from body care products to alcohol and food with the global hemp-based food market alone expected to grow from $4.4 billion in 2019 to $6.3 billion by the end of 2025.
As a natural fibre, hemp could replace cotton. The fashion industry is one of the world's worst polluters and not only does hemp take three to four months to grow but a single plant yields 220% more fibre than a cotton plant. And, like the weed that it is, hemp needs very little water and is naturally pest resistant.
Furthermore, cotton depletes soil of its nutrients while hemp not only enriches it when the leaves fall, but by a process called phytoremediation it can also absorb certain contaminants. Patagonia has already added hemp to 68 of its product styles.
But while industrial hemp fibre has widespread potential as a sustainable alternative across multiple industries, other parts of the plant have medical and dietary uses. Take its oil, known as cannabidiol (CBD), which is a market that was worth $255 million in 2019.
From a composition point of view, both hemp and marijuana produce cannabidiol, which a non-psychoactive compound and medically much-beloved of anyone who has played contact sport and who's body had rejected non-steroidal anti-inflammatory drugs as pain relief.
In addition to treating chronic pain, CBD has proven to be so effective in treating a variety of childhood epilepsy syndromes that the US Food and Drug Administration approved Epidiolex for these conditions.
Known as Epidyolex in Europe, which only contains CBD, it is available through the UK's National Health Service, which has also approved Sativex, a mouth spray that contains a mix of THC and CBD, for treating multiple sclerosis symptoms.
Beyond medical use, at a CAGR of 28.3%, the CBD market is made up of more than 50 different products across supplements, edibles, body care, smoking, drinks, pet treats and tinctures, and for this reason is expected to reach a market value of $1.5 billion by the end of 2026.
In 2013, Uruguay became the first country to legalise cannabis. In May, Fotmer Life Sciences, the Uruguay-based subsidiary of Canada's Silverpeak, set the record for the world's biggest single shipment of medical cannabis, and expects to become the world's largest exporter of medicinal cannabis this year.
Canada recently became the second country to legalise cannabis, and now, according to Deloitte, its consumer market for edibles and other alternative cannabis products could be worth more than C$2.5 billion a year.
Canada's Purpose Investments launched Europe's first cannabis ETF in partnership with HANetf, a venture backed by Steve Cohen's Point72 Ventures, at the start of the year.
Globally, the legality of marijuana is still complicated by the distinction between recreational and medical use and this has been one of the barriers for investors. For example, in the US, 15 states have legalised marijuana¹ completely, including California, but 36 states allow it for medical use.
To overcome this confusion, last year the Securities and Exchange Commission said that if marijuana exchange traded funds could show an independent legal opinion that no holdings violate federal law they could now list in the US.
In September, the UK's Financial Conduct Authority also set out rules for cannabis companies wishing to list on the London stock market, blocking recreational makers but approving those supplying products for medical use.
The global legal marijuana market was worth $17.7 billion in 2019 and expected to grow at a CAGR of 18.1% to be worth $73.6 billion by 2027 has driven private capital investments.
Venture capitalists invested more than $1 billion in 2018 and by mid-2019 $1.26 billion had gone into 80 deals in anticipation of more countries legalising the use of cannabis for medical purposes.
Institutional investors, however, remain divided. In Sweden, the four main national pension buffer funds – AP1, AP2, AP3 and AP4 – have ruled out investing in cannabis companies on ethical grounds.
Sweden's AP7², Canada's Public Sector Pension Investment Board³ and Albert Investment Management Corporation, however, all invest in Aurora Cannabis Incorporation and Canopy Growth Corp. The €168 billion Canadian public sector giant also holds Aphria and the California Public Employees' Retirement System has invested in Tilray, a Canadian marijuana grower.
The incoming Biden/Harris presidency has clearly given hope to the cannabis market. But it might just be death and taxes that sees the plant legalised at a federal level. Washington, California and Colorado collectively paid $885 million in marijuana taxes in 2018 and while cannabis alone can't solve America's opioid epidemic, it might just be part of the solution. 
Photo: © Niki Natarajan (2018)
Artist: Loretto
¹ All the states where marijuana is legal, Business Insider (06.11.2020)
² AP7 is piling up cannabis – other AP funds shun, AMWatch (08.04.2019)
³ Canadian pension funds buy cannabis stocks, The Global and Mail (25.02.2019)
Article for information only. All content is created and published by CdR Capital SA. The views and opinions expressed in this article are those of the author(s). Information on this website is only directed at professional, institutional or qualified investors and is not suitable for retail investors. None of the material contained on this website is intended to constitute an offer to sell, or an invitation or solicitation of an offer to buy any product or service. Nothing in this website, or article, should be construed as investment, tax, legal or other advice.