Well-being
NIKI NATARAJAN
| 07.11.18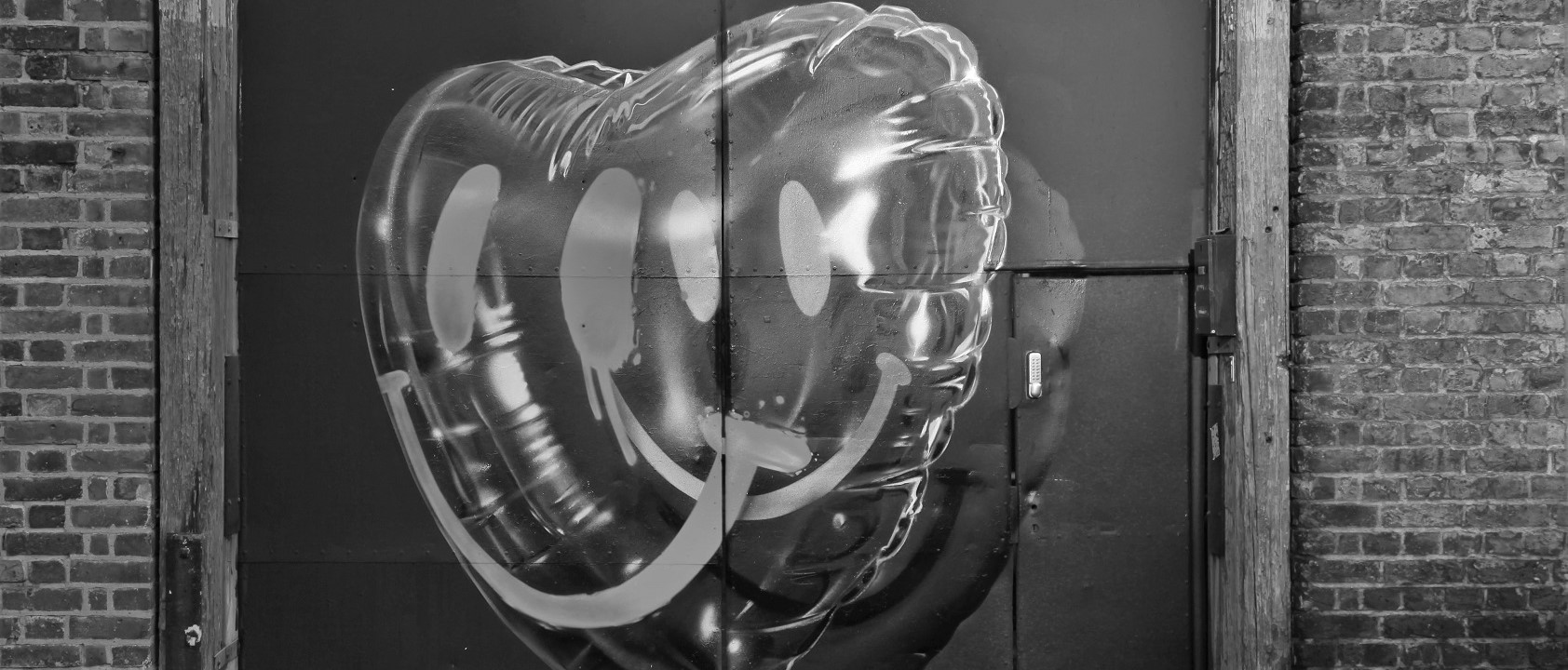 Economics of Happiness
"The greatest wealth is health" – Virgil
Two thousand years ago, Virgil made a very good point. Today, wellness—the quality or state of being healthy—is a significant creator of wealth. Funded by the stressed-out city-living executive and the youth-seeking 'Silver Tsunami', the wellness economy is now converging with the global health care industry, which itself is undergoing a 'smart' evolution.
With longer lifespans, increasing chronic disease, stress and unhappiness in the rapidly growing generally highly polluted urban areas, it is not surprising that at 6.4%, the industry of wellness, which was valued at $4.2 trillion in 2017, is growing faster than the global economy.
Broken down into 10 sub-sectors, the wellness ecosystem encompasses the full spectrum of the typically sedentary urbanite's survival kit and includes: personal care, beauty and anti-aging ($1,083 billion), healthy eating, nutrition and weight loss ($702 billion) and fitness and mind-body ($595 billion).
Kick started by James Duigan of Bodyism, the 'clean' eating revolution has gone viral thanks to Instagram and the likes of Ella Woodward, aka Deliciously Ella and Joe Wicks, the Body Coach. But the fastest growing sector is the $119 billion Spa economy, which has grown at a rate of 9.8% since 2015.
Through the lens of social consciousness, it is easy to dismiss the need for wellness as a 'first world' problem and not give it much credence. But with United Nations' global Sustainable Development Goals (SDGs) there is a frame work to invest money where there is a need, both domestically and internationally, and for good reasons Good Health and Wellbeing is the third of 17 SDGs after No Poverty and Zero Hunger.
Taking a closer look at global well-being, however, the issue is far more complex. In Sapiens: A Brief History of Humankind, Yuval Noah Harari, writes: "Each year, the US population spends more money on diets than the amount needed to feed all the hungry people in the rest of the world".
High-income countries typically have greater rates of obesity (and associated diabetes) than middle- and low-income countries. But as wealth in nations increases, so too does obesity, as China and India are now discovering.
We covered America's health crisis in Addicted: The American Nightmare, but it is worth reiterating the link between the poor in America (and the UK) and obesity, opioid addiction and mental health. A closer look at articles on uninsured rates, eating habits and diabetes in the US linked to Gallup's Well-Being Index drives home the point.
Here is where defining well-being—the state of being happy, healthy, or successful—becomes essential. Well-being is less quantifiable largely because it relates back to the very subjective (and emotive) term 'happiness'.
A look at the disparity been the United Nations' World Happiness Report 2018, which puts Finland on top and Costa Rica 13th and the Happy Planet Index that has Costa Rica ranked number one and Finland 37th, highlights the difficulty in defining the metrics of happiness.
Costa Rica houses Nicoya, one of five Blue Zones identified by Dan Buettner for a National Geographic article called The Secrets of a Long Life. What both indices show, however, is the Easterlin Paradox: at a point in time, happiness varies directly with income both among and within nations, but over time happiness does not trend upward as income continues to grow.
So why is 'happiness economics' important?
If the West has indeed hit peak welfare, corporates in the US, who are the main funders of medical care, need to find more ways to reduce healthcare premiums. In the UK, the government needs to shift the healthcare burden from the National Health Service to the corporate sector, which is keen to find ways to reduce absenteeism and improve productivity.
Preventative, personalised medicine and private healthcare is one way of doing this. As one of the 10 sub-sectors of the wellness economy, it is an industry that is worth $575 billion. And at $360 billion, traditional and complementary medicine is not far behind.
Ever since the link between happiness and profitability was developed by Professor Lord Richard Layard and published in Happiness: Lessons from a New Science in 2005, the topic of well-being has entered the workplace vernacular.
Sceptics such as Willian Davies in his book The Happiness Industry: How government and big business sold us well-being, argue that there is no real evidence that the technology and services sold to make us happy.
But compared to the other subsectors of the wellness economy, which Davies' terms 'The Happiness Industry', at $48 billion workplace wellness is still only a tiny contributor but one that has grown 4.8% since 2015.
In the US, productivity losses linked to absenteeism cost employers $225.8 billion annually, while in the UK, ill health costs the economy £73 billion. Whether or not employers will get a return on their investment is still being debated.
Looking at mental health specifically, a recent review by the UK Government concluded that the cost to employers each year is £33 billion to £42 billion, while to the government it is £24 billion to £27 billion.
It is hardly surprising that meditation and mindfulness classes and apps are proliferating and corporations such as Apple, Google, Nike, Aol Time Warner and AstraZeneca all offer meditation and/or mindfulness.
Escaping the city, detoxing, re-charging, retreating has driven the growth in the $639 billion Wellness Tourism industry. This subsector, which is split between primary and secondary wellness travellers, has grown 6.5% since 2015.
According to the 2018 Global Wellness Economy Monitor, 89% of wellness travel is done by secondary travellers who engage in wellness when they travel, as opposed to those that are motivated by wellness to pick the trip.
But in the long term will a trip, spa, gym membership or even inhouse meditation classes really drive wellbeing? According to Matthieu Ricard, the monk dubbed the world's happiest man and author of Happiness: A Guide to Developing Life's Most Important Skill, living a life that is less about 'me, me, me' can help.
At first glance this altruistic notion might look counter to the 'economics' of happiness. But the newer generations are looking for jobs that reflect their values and give them purpose.
A corporate philanthropy programme based on 'we, we, we' and an environmentally and socially aware corporate culture must now be part of the brand's purpose, not only to appeal to employees present and future but also investors, customers and other stakeholders.
Wellness Tourism is the perfect example of where the clientele from the developed markets can support growth in the developing world. Growth in Wellness Tourism is about the developing markets, with Asia-Pacific, Latin America-Caribbean, Middle East-North Africa, and Sub-Saharan Africa accounting for 57% of the increase in wellness trips since 2015, according to the 2018 Global Wellness Institute report.
The wellness industry now represents 5.3% of global economic output and, according to the recent Global Wellness Summit: Shaping the Business of Wellness, likely to grow. Medicinal mushrooms, transformational travel and extreme wellness were among the eight themes for the future of wellness.
The organisers of the Global Wellness Summit now believe it is time for wellness to meet happiness. Whether or not the world is ready to follow in Bhutan's footsteps and replaced GDP with Gross National Happiness is anyone's guess.
But that does not make the Land of the Thunder Dragon any less commercial: all tourists pay $250 per person per day to visit, making it a luxury destination. No wonder Six Senses has just opened its latest lodges there.
Photo: © Niki Natarajan 2018
Artist: Fanakapan
Article for information only. All content is created and published by CdR Capital SA. The views and opinions expressed in this article are those of the author(s). Information on this website is only directed at professional, institutional or qualified investors and is not suitable for retail investors. None of the material contained on this website is intended to constitute an offer to sell, or an invitation or solicitation of an offer to buy any product or service. Nothing in this website, or article, should be construed as investment, tax, legal or other advice.