Future of Food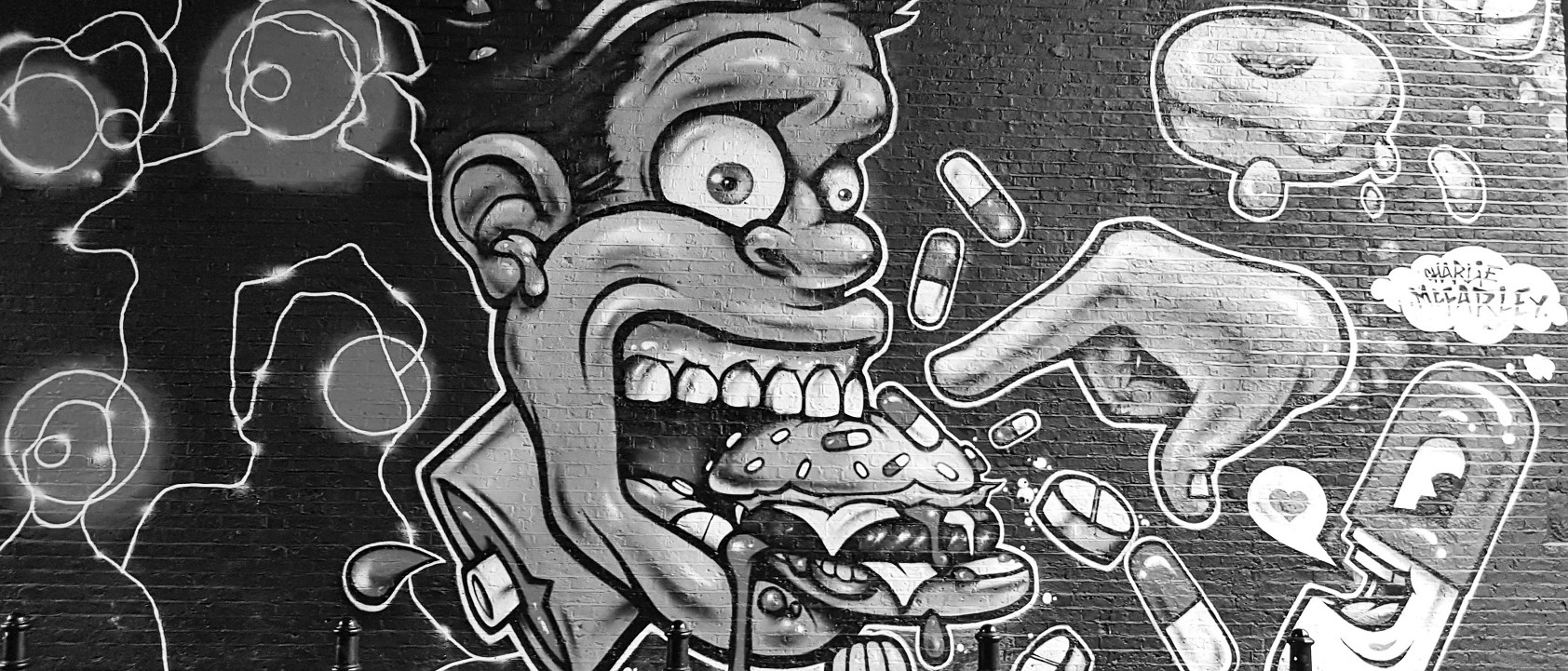 Sustainable Sustenance
"The health of soil, plant, animal and man is one and indivisible" ― Sir Albert Howard
Pea protein shrimp, lab grown burgers and cricket flour pancakes, a sci-fi menu or the future of food? Bill Gates and Richard Branson are betting on the latter as population projections for 2050 edge towards 10 billion, and rising prosperity is correlated to an increased demand for meat.
With farms in Kansas that harvest 25 acres of wheat an hour and Brazilian ones with eight million hens laying 5.4 million eggs a day, farmers are producing, and have been since 2012, enough to feed 10 billion, but not sustainably at current consumption trends.
On top of which, the twin trends of a degrading environment and extreme weather make food (and water) security a material risk as food systems and climate change are inextricably linked, according to the World Economic Forum Risk Perception Survey.
This is why the latest report by the Intergovernmental Panel on Climate Change (IPCC) Climate Change and Land focuses on agriculture and nutrition to help to solve the climate crisis, going as far as to propose a largely plant-based diet that could free up several million square kilometres to use for crops and, at the same time, cut 0.7-8.0 giga tonnes a year of carbon dioxide equivalent produced by livestock, by 2050.
Agriculture, destruction of forests and other land use activities accounted for 23% of total net man-made greenhouse gas emissions between 2007 and 2016. They are also the greatest consumers of dwindling freshwater supplies, polluters of lakes, rivers and coastal ecosystems, and destroyers of biodiversity as virgin forests are cleared for livestock, timber and palm oil.
Despite the ability to produce enough food, uneven distribution and more importantly waste—30% of total food produced is lost or wasted—means 821 million people are still chronically undernourished. Furthermore, the 10 most food insecure low-income nations, including Burundi, Congo and Madagascar, only generate 0.08% of global carbon emissions, according to Hunger Strike: The climate and food vulnerability index.
This suggests that tackling the growing calorie imbalance between the 'classically' starving and the 'hidden hunger' of 2.1 billion obese people is far more complex than just redistributing food. Unhealthy diets are responsible for more than 11 million preventable deaths globally per year, according to The Lancet.
The coexistence of hunger and obesity, the over exploitation of natural resources and food waste are the three food paradoxes identified in the Barilla Center for Food & Nutrition Foundation's report Fixing Food 2018: Best practices towards the Sustainable Development Goals, which forms the basis of the Food Sustainability Index.
To feed two billion more mouths by 2050 without further degrading the planet, the index looks at the three pillars of sustainable agriculture, nutritional challenges, and food loss and waste. As the first country to introduce specific food waste laws successfully, France tops the food sustainability rankings. When it comes to sustainable agriculture, Austria and Denmark are almost neck and neck.
Improved farming practices, precision systems, computerised tractors to apply fertilisers and pesticides more efficiently, organic farming and more precise irrigation systems are all ways to take advantage of 'yield gaps' and produce more 'crop per drop'. For example, Ocado has invested $22 million in vertical farming.
Looking specifically at nutrition, Japan and South Korea come out on top, with the US 34th out of 35. Sugar-related obesity and nutrient-insufficient diets are causing related diseases such as diabetes, which has increased from 108 million in 1980 to 422 million in 2014.
After the 2015 World Health Organisation's action plan, some 40 countries now have introduced taxation primarily on sugar sweetened beverages to reduce obesity and the rising levels of diabetes.
But one of the simplest ways to 'fix' the food system, is simply to reduce post-harvest loss and consumer waste. According to the Food and Agriculture Organisation 1.3 billion tonnes per year of all food produced is lost or wasted, which could feed two billion.
The Rockefeller Foundation found that in sub-Saharan Africa some 40% of staple foods were failing to reach markets, with post-harvest loss reducing the income of a small holder by 15%.
Solutions include better transport infrastructure, supplying better storage facilities like metal silos and hermetic cocoons, and fixing links between farms and markets, with digital platforms like Kenya's MFarm empowering farmers with price transparency and market access.
In higher income countries, food waste is the issue, with the US, the highest of all countries, wasting 95.1kg per capita per annum. The average fruit and vegetable waste in the EU is 35.3kg per person per annum.
In these countries, more effective food labelling is required. Scientists are developing labels that track food as it spoils, while Cambridge Crops has just raised $4 million in seed funding for its edible coating made of silk fibroin that helps to preserve perishable foods.
France now only loses 1.8% of its total food production, while Italy has passed a law designed to reduce hurdles to food donation and Spain has launched the More Food, Less Waste strategy. Japan is home to start-ups looking to link consumers with restaurants to reduce food waste.
But it is the changing geography and the growth of meat eating—the per capita supply has more than doubled since 1961—that has worried economists and environmentalists alike. As prosperity increases in countries such as China, Brazil and South Korea, the demand for meat, eggs and dairy is increasing.
Half of the world's pork is eaten in China, where the average meat consumption has gone from 4kg per annum in 1961 to 62kg per person per annum in 2013. Even in India, which has a strong culture of vegetarianism, the consumption of meat is rising. Poultry production is projected to reach $53 billion by 2023, making India one of the world's largest producers of eggs and broiler meat.
In turn, this means that more corn and soybeans will be required to feed cattle, pigs and chickens—good for the price of cereals that according to the IPCC report are projected to increase by 7.6% by 2050—but ecologically unsustainable.
The calorie conversion (known as the feed conversion ratio) is inefficient as 36% of the calories produced by crops are being used for animal feed but only 12% of those 'feed' calories ultimately contribute to the human diet. While some countries such as the UK have reached peak meat, the rise in middle income in some countries means global meat consumption could grow to 76% by mid-century, so what can be done?
One solution that has grabbed the attention of investors such as Richard Branson and Bill Gates are lab-grown 'clean meats'. Investing in Memphis Meats, their argument is that it takes 38 pounds of feed and 1,799 gallons of water to produce one pound of beef, but lab-grown meat requires 100 times less land and 5.5 times less water (even if it currently costs 12 times more to produce). Tyson Foods and Cargill are both investing in a meat-less future too.
In a similar vein, is the plant-based meat market that is estimated to reach $27.9 billion by 2025. Burger King recently rolled out the Impossible Whopper across 7,000 locations in the US, while Beyond Meat, the rival to the supplier of Burger King's Impossible Whopper, has seen its shares gain more than 600%¹ since its IPO this summer.
In addition to 'fake' meats, companies such as Daiya Food have come up with products such as melt-able cheese-less cheese, or mung bean eggs from Just Egg. As omnivores become pescatarians to support the planet, dietary shifts are also affecting the oceans. Today, more than three billion people rely on seafood for their nutrition, with total fish production reaching an all-time high of 171 million tonnes in 2016.
One in three fish are either thrown back into the ocean or too rotten to eat, resulting in nearly 90% of the world's marine fish stocks now overexploited or depleted. Half the fish eaten in the world comes from aquaculture and the feed for carnivorous fish comes from small wild fish such as anchovy, jack mackerel, blue whiting, capelin, sandeel and menhaden, exacerbating the over exploitation.
While the feed conversion ratio for salmon is more efficient than for beef production it still takes 1.2kg of feed to produce 1kg of salmon. In addition, the mercury in fish is increased by the microplastics they ingest.
For this reason, plant-based fish-less fish manufacturers such as Good Catch that produces 'tuna' made from six legumes or Ocean Hugger's tomato-based tuna, Odontella's salmon made from algae, and New Wave Food's pea protein shrimps are attracting the next wave of innovation capital.
On top of seafood made from lentils, chickpeas and fava beans, lab-grown tuna and salmon, currently being developed by Finless Foods and Wild Type, respectively, could also be an option soon.
One source of protein that is already food for two billion people are insects. No longer just a Thai delicacy, locusts, meal worms, termites, beetles, grass hoppers, flies and crickets are all part of the global edible insect market that is projected to be worth $1.2 billion by 2023.
Exo and Chapul produce cricket-based protein bars, while All Things Bugs raised funding from the Bill and Melinda Gates Foundation to develop a finely-milled cricket powder.
While lab-grown meat and fish might feel Frankenstein-esque and bugs do not sound particularly appetising, as Beyond Meat has shown us, changing the future of food achieves both a healthy return and supports at least six of the UN's Sustainable Development Goals.
Photo: © Niki Natarajan 2018
Artist: Charlie McFarley
¹ Beyond Meat shares extend gains to over 600% since IPO
Article for information only. All content is created and published by CdR Capital SA. The views and opinions expressed in this article are those of the author(s). Information on this website is only directed at professional, institutional or qualified investors and is not suitable for retail investors. None of the material contained on this website is intended to constitute an offer to sell, or an invitation or solicitation of an offer to buy any product or service. Nothing in this website, or article, should be construed as investment, tax, legal or other advice.