Graphene: Hope or Hype
NIKI NATARAJAN
| 30.08.17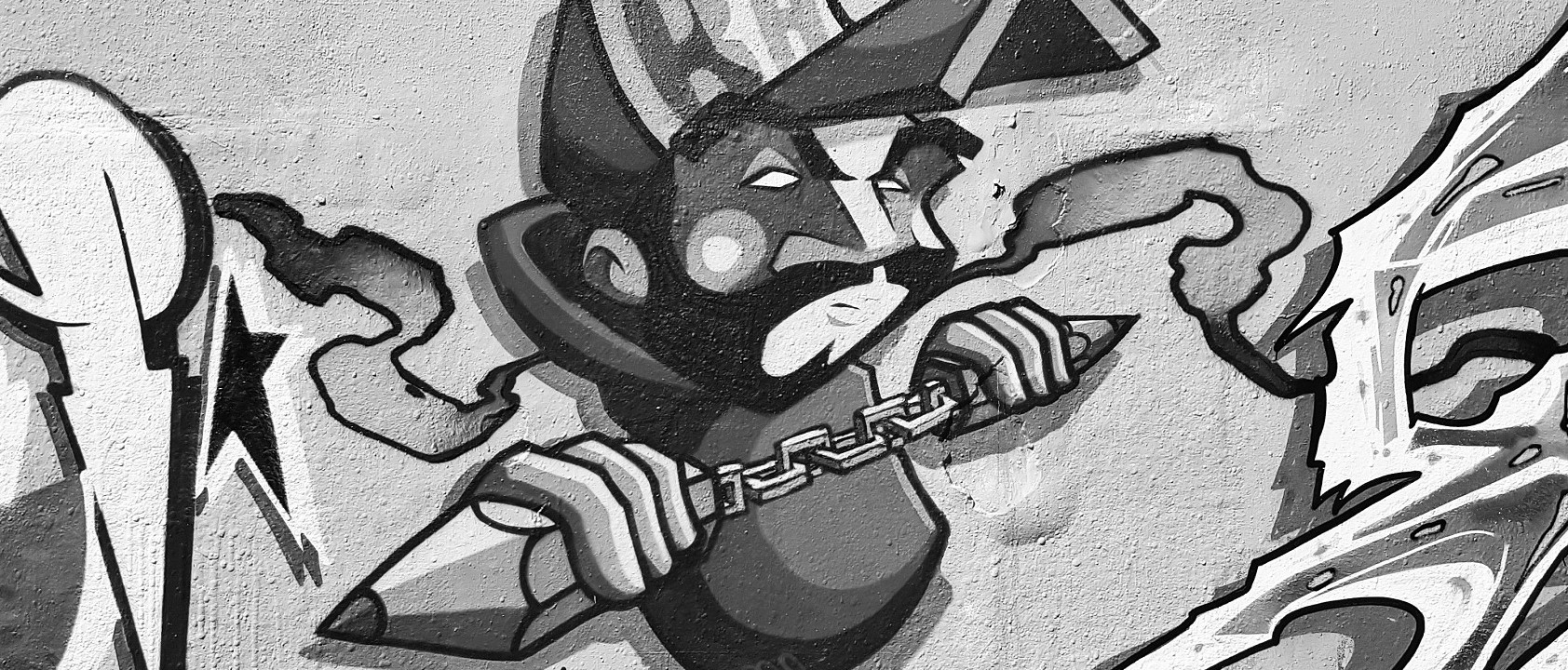 Can coal make a comeback?
"Perhaps time's definition of coal is the diamond" ― Kahlil Gibran
The battle for semiconductor supremacy reads like a script for a duel between DC Comics' Man of Steel and Marvel's Iron Man. Is the digital age's superhero silicon about to come face to face with its nemesis: carbon?
In 2004, the silicon chip was crowned the most significant invention of the past 50 years, according to a CNN.com poll. Not only was silicon the king of the semiconductors, but a key element behind building materials (including solar panels), ceramics and glass, as well as a deoxidiser to strengthen steel.
Invented in 1961 by Jack Kilby of Texas Instruments and Intel's founder Robert Noyce, the silicon chip paved the way for the digital age. Just think. No silicon chip, no Apple, Samsung or Microsoft products.
Since that first silicon transistor in 1947, the growth rate of transistors in a single chip has gone from a few thousand to more than two billion. Moore's Law still holds true 50 years after it was proposed.
But for how long? With today's integrated circuits measuring somewhere between a red blood cell and a strand of DNA, can this rate of technological progress continue?
If we are honest, most of us simply want our mobile devices to be better, cheaper, lighter, charge faster and for the battery to last longer.
Smartphones have at least 70 of the 83 stable elements of the periodic table in them. And today's smartphone has more computing power than the computer at NASA that guided Apollo to the moon in 1969.
Few of us probably care what material is used to achieve this. The silicon gang does and is not willing to surrender to silicon's current limitations. So, scientists and research dollars are being invested to find ways to partner this tetravalent metalloid with other materials.
But 2004 was also the year The Dark Knight rose. More than 200 times the strength of steel, lighter than paper and with unique mechanical and electrical properties, graphene has been hailed as the heir apparent to silicon as the semi-conductor for the next generation of thin film-based electronics.
When graphene was first discovered a single layer of it was literally peeled from graphite with a piece of Scotch tape. Cousin to the diamond and related to the common lump of coal, graphene is the first two-dimensional material known to man.
To many, this allotrope of carbon is to the 21st century what plastic was to the 20th. Or at least that is what companies such as IBM, Samsung, SanDisk and Xerox believe. Graphene has had scientists, technology players and investors racing to their nearest patent office.
Despite the UK being the 'home' of graphene—it was discovered at Manchester University by Nobel laureates Andre Geim and Konstantin Novoselov—it is China, Korea and the US that have so far filed the majority of graphene-related patents, according to PatSeer.
Samsung has taken out nearly 500 patents, followed by China's Ocean's King Lighting and IBM. According to the UK's Intellectual Property Office's report Graphene – The Worldwide Patent Landscape in 2015, Samsung's patents are spread across a number of areas in 2013.
In 2014, however, Samsung changed focus from energy storage to semiconductors and transistors. Ocean's King Lighting has been consistently interested in energy storage and graphene production methods. While IBM has remained focused in semiconductors.
So what superpowers does graphene have? Although carbon itself is a non-metal, graphene, like silicon, is a semiconductor. It can conduct electricity (better than copper) and it has a very high thermal conductivity.
Adding graphene to the rechargeable batteries of mobile phones means that they will charge faster and last longer. Last year, Watt Laboratory, part of the Huawei's Central Research Institute, announced the world's first long-lifespan graphene-assisted Li-ion battery that is also able to withstand high temperatures.
Graphene is also light and so thin—one million times thinner than the diameter of a human hair—it is practically transparent. Normal window glass transmits 80% to 90% of the light, while graphene can transmit 97% to 98%.
Not only does this means that TVs could one day be built into windows and SatNavs into car windscreens, but it also makes graphene so flexible that Samsung has filed patents for foldable and bendable smartphones.
Is it just about smarter, faster charging phones or could graphene impact other industries too? Graphite itself is soft, but the single layer of graphite atoms that is graphene is so tightly bonded that it is harder than diamonds.
It is this strength that is attractive to the automotive and aerospace industries. Scientists at Rice University and Queensland University of Technology are working on a supercapacitor made up of two layers of graphene with an electrolyte layer in the middle that could transform the electric car industry.
And this summer, a world where a wall, phone, window or laptop could also become a solar cell came one step closer. Researchers at Massachusetts Institute of Technology have developed a flexible transparent solar cell made from low-cost organic carbon-based materials with electrodes of graphene.
If the number of graphene-related patents applied for since 2004—more than 30,000 to date with a peak of 6,974 in 2015—is anything to go by, graphene-based possibilities are endless. Predator-like thermal imaging night vision and smart contact lenses are quasi reality.
We live in a fast-paced world. We are used to new products and devices coming to market at warp speed. So why does there not seem to be much progress since in 2004?
Professor Andrea Ferrari, director of the Cambridge Graphene Centre points out that the 'creation' of materials that goes into the devices can take decades.
"If you look at the history of new materials, they typically take between 20 to 40 years from their start to the point where they can be put into novel devices for the consumer market. If we take 2004 as the start date, I don't think we can pass any serious judgment on graphene before 2024," Ferrari explains.
What is holding this superhero back? Toughness.
According to a study Toughness and strength of nanocyrstalline graphene by scientists at U.S. Department of Energy's Lawrence Berkeley National Laboratory, graphene's resistance to fracture is low.
"This material certainly has very high strength, but it has particularly low toughness—lower than diamond and a little higher than pure graphite," says Robert Ritchie at Berkeley Lab.
In practise, this means continued investment in research via institutions such as the Graphene Flagship, an EU initiative to support the transition of graphene from academia to industry, and the UK's National Graphene Institute.
At least, thanks to researchers at Kansas State University extracting graphene from carbon-containing compounds looks like it has become a lot cheaper than it was even a year ago.
But as silicon and graphene continue to battle it out, is there a usurper in the wings? Could coal, the bad boy of the sustainability movement, be the low-cost answer for the electronics and solar power industries?
Jeffrey Grossman, professor at the Department of Materials Science and Engineering at MIT, certainly seems to think that we've been looking at coal all wrong. "When you look at coal as a material, and not just as something to burn, the chemistry is extremely rich," says Grossman.
To do this, the coal is crushed into powder, put in a solution and then deposited as a thin film, the use of which will be explored for solar cells, batteries and other electronic devices. Much of the expense associated with chip-grade silicon or graphene is in the purification of the materials.
Coal mining companies are currently out of favour: bankruptcies in the sector, natural gas favoured over coal, and the environmentalists on global warming.
But could coal stage a comeback as the saviour of the electronics industry - either as graphene or as simple coal?
Perhaps the true value of coal has still to be realised.
Photo: © Niki Natarajan 2017
Artist: Upik One
Article for information only. All content is created and published by CdR Capital SA. The views and opinions expressed in this article are those of the author(s). Information on this website is only directed at professional, institutional or qualified investors and is not suitable for retail investors. None of the material contained on this website is intended to constitute an offer to sell, or an invitation or solicitation of an offer to buy any product or service. Nothing in this website, or article, should be construed as investment, tax, legal or other advice.