Pollution
NIKI NATARAJAN
| 21.07.20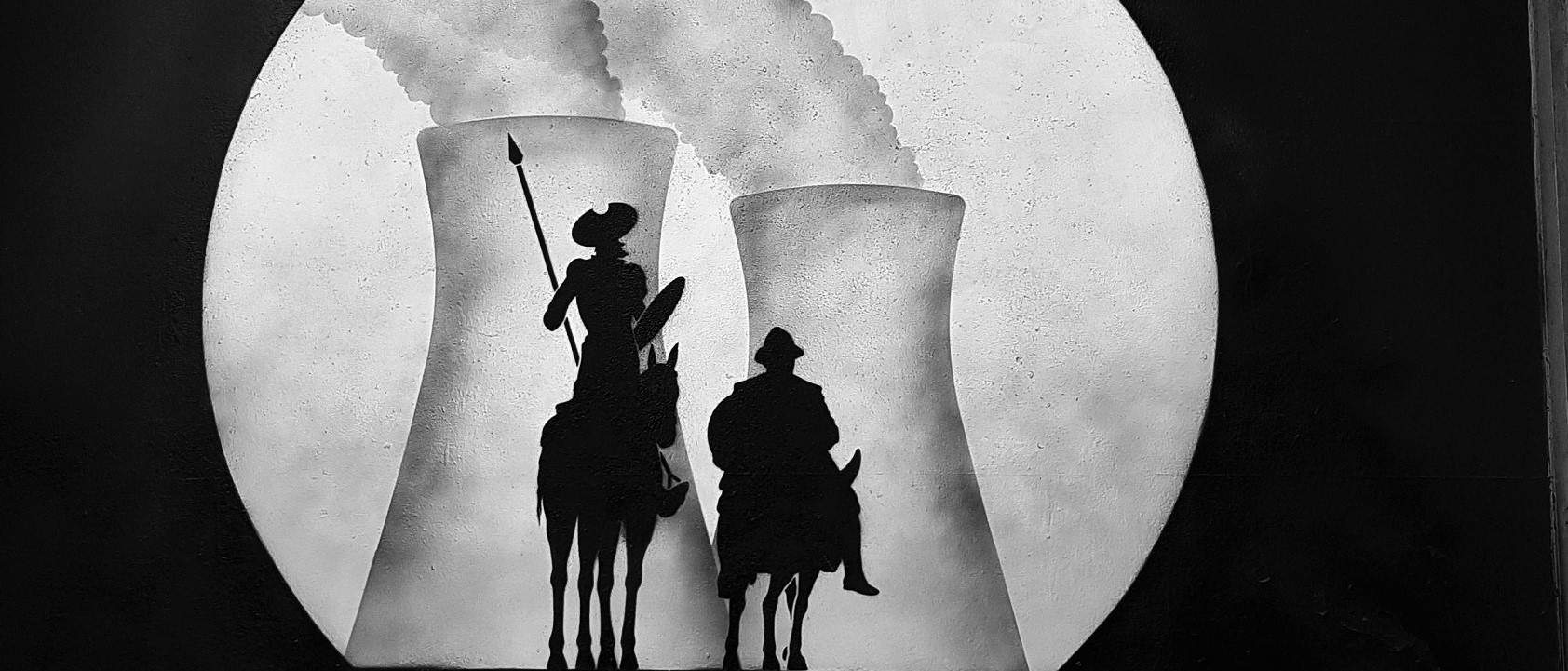 Blue Sky Thinking
"Fortune is arranging matters for us better than we could have shaped our desires ourselves" - Miguel de Cervantes, Don Quixote
A rare sight, Mount Kenya is now visible from the usually smog-shrouded city of Nairobi, and, for the first time in 30 years, the snow-capped Himalayan peaks frame Jalandhar in the Punjab 200 kilometres away.
Meanwhile the Ganges and Yamuna River, among the most polluted waterways, started to run clear, and in Venice, jelly fish were seen gliding in the previously murky canals. During this 'Great Lockdown', nature wasted no time in pressing the reset button on two of life's essentials: air and water.
The coronavirus has exposed the world's frailties, from social inequality to overburdened healthcare systems, but in grounding flights, shutting shops, schools, factories and making everyone stay at home, the silver lining has been a drop in air pollution and increase in water quality.
India, which has 21 of the 30 most polluted cities and two million pollution-related deaths every year, saw levels of both fine particulate matter 2.5 (PM2.5) and nitrogen dioxide fall by more than 70% in Delhi alone.
Spain is in the top 10 for number of Covid-19 cases¹ and its capital, Madrid, saw average nitrogen dioxide levels decrease by 56% week-on-week after non-essential travel was banned.
But as urban birdsong starts to be drowned out by the return of cars and planes, can we really 'afford' to go back to normal? The political debate, at least in the US and UK, appears to be a stark choice between the economy and our collective health.
Is this right? We think, not.
The economic impact of air pollution was estimated at $2.9 trillion in 2018, equivalent to 3.3% of global GDP, according to the 2020 report by the Centre for Research on Energy and Clean Air (CREA).
That's $8 billion per day, with dirty air costing China $900 billion, or 6.6% of GDP, a year; $600 billion, or 3% of GDP, for the US; and $150 billion or 5.4% of GDP, in India.
Not only did disability from air pollution-related chronic diseases such as asthma or chronic respiratory illnesses cost $200 billion in 2018, according to CREA, but there is a high human impact too.
In addition to a cut in life expectancy, a potential Covid-19 death toll of more than a million in the US alone, pales into insignificance at the nine million air pollution deaths and 3.6 million from dirty water, each year.
What makes tackling air pollution even more pertinent now is the emerging body of scientific research (yet to be peer-reviewed) on the correlation between the levels of nitrogen dioxide and PM2.5 and Covid-19 fatality.
This theory was first postulated during the outbreak of SARS in 2003 when the death rates in China's most polluted areas were twice as high as those in less polluted ones.
Despite this link, the US Environmental Protection Agency has relaxed the environmental rules, allowing power plants, factories and other facilities to determine for themselves if they are able to meet legal requirements on reporting air and water pollution.
With predictions that the global economy may shrink by 5.2%—the deepest recession since World War II—'back to normal' is at the forefront of most leaders' minds, so a kickstart to recovery through the fossil fuel industry, which in the US alone has taken $3 billion in coronavirus aid, is more than probable.
Climate activists have been eclipsed by Covid-19 news, but as Greta Thunberg takes part in her 100th climate school strike it is worth remembering that while air pollution and global warming are technically different, they do have fossil fuels in common.
Recent research suggests that 3.6 million air pollution deaths could have been avoided in 2015 if fossil fuel pollution were reduced to zero.
So, with some $10 trillion to $20 trillion earmarked in stimulus programmes from governments around the world, is a sustainable economic recovery possible?
According to an Oxford University study, Will Covid-19 fiscal recovery packages accelerate or retard progress on climate change? Cameron Hepburn, Brian O'Callaghan, Nicholas Stern, Joseph Stiglitz and Dimitri Zenghelis believe a sustainable economic recovery is possible.
"Recovery packages that seek synergies between climate and economic goals have better prospects for increasing national wealth, enhancing productive human, social, physical, intangible, and natural capital," the study concluded.
But the world continues to battle with the pandemic.
The Covid-19 death toll increases daily and the lockdown that affected 2.7 billion workers could see a decline in working hours equivalent to 305 million full-time jobs in the second quarter of 2020. For this reason, it is hard to see governments successfully juggling both the needs of the planet and people.
If the Covid-19 crisis has taught us anything, it is that nature-related business risks are intensifying, echoing World Economic Forum's The Global Risks Report 2020.
The top five risks in terms of likelihood are environmental with climate action failure and biodiversity loss—one million species heading towards extinction—in the top three in terms of impact.
Despite lockdown's clearer water and bluer skies, May set new records for both temperature and CO₂ concentrations. Put simply $44 trillion of economic value generation – over half the world's total GDP – is moderately or highly dependent on nature and its services.
As part of The Great Reset initiative, the World Economic Forum has published a three-part New Nature Economy report, including The Future of Nature and Business, which puts forward 15 nature-positive transitions that could generate $10.1 trillion and 395 million jobs and halt nature loss by 2030.
These nature-positive transformations, divided across three socio-economic sections: food, land and ocean/water use; infrastructure and the built environment; and extractives and energy, require $2.7 trillion in public-private investments by 2030.
Put in context, however, global tourism is expected to lose at least $1.2 trillion and the stimulus package in the US is $2 trillion.
There is no doubt that coronavirus will change the way we work, travel and consume long after the lockdowns have been lifted: cycle lanes , a fall in all forms of business-related travel² and rise in the appeal of electric cars; to hybrid working³ and a shift to renewable energy supply.
In the first three months of 2020, renewables made up a record-breaking 47% of the UK's electricity generation, although how cities evolve post Covid-19 is a matter of choice.
Amsterdam is testing a circular economic recovery plan modelled on Kate Raworth's 'donut model'. The author of Doughnut Economics: Seven Ways to Think Like a 21st-Century Economist replaces economic growth and laws of supply and demand with a doughnut based on the UN's Sustainable Development Goals (SDGs) that allows countries, cities and people to thrive in balance with the planet.
Interestingly, the amount required to finance a nature positive transition is similar to the $2.5 trillion annual SDG financing gap and the socio-economic sections almost mirror the global goals, suggesting that impact investing—strategies that generate both attractive financial returns and, at the same time, social or environmental impact for investors—could finally become mainstream.
We have seen that institutional investors have power: Brazil plans to ban setting fires in the Amazon for 120 days after a recent meeting with global investors. And after the environmental party Europe Écologie Les Verts made significant gains, French President Emmanuel Macron promised an extra €15 billion to combat the climate crisis and a referendum on whether to introduce the crime of 'ecocide' for harming the environment, reminding us that voters have power.
Perhaps the pandemic's lasting legacy has been to show us that a return to balance with nature is not only possible but now vital.
Photo: © Niki Natarajan 2017
Artist: Otto Schade
¹ Covid-19 infections and deaths, Euronews
² What 9/11 can teach us about aviation's post-coronavirus future, Financial Times (23.6.2020).
³ Hybrid working sets fresh challenge for collaboration tech, Financial Times (1.7.2020)
Article for information only. All content is created and published by CdR Capital SA. The views and opinions expressed in this article are those of the author(s). Information on this website is only directed at professional, institutional or qualified investors and is not suitable for retail investors. None of the material contained on this website is intended to constitute an offer to sell, or an invitation or solicitation of an offer to buy any product or service. Nothing in this website, or article, should be construed as investment, tax, legal or other advice.